Rental Application

Learn about local real estate trends for Vermont in the Vermont Market Report »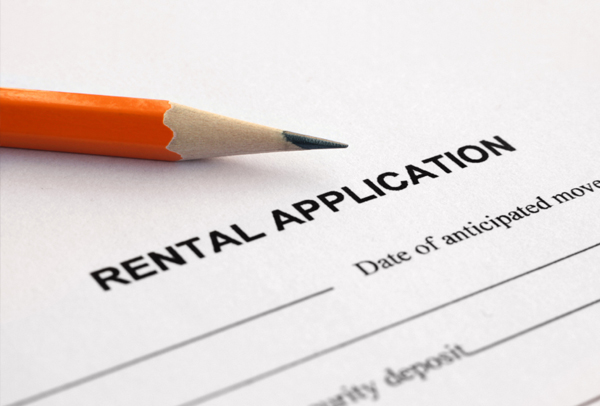 Download our Rental Applications (Adobe PDF)
Rental Application Requirements 
Please provide a copy of your credit report from Experian.com
Please give direct lines and/or cell phone numbers so we can easily contact your references, this will expedite the process.
Fill out all pages: All adults (18 years+) must be listed on the application. Please complete all sections.
Signatures: All applicants MUST sign on page 4. If you send the application via email, you must include the following statement in your email:
"I warrant that the following information supplied is true and correct, and that I am at least 18 years of age. I have been informed that Hickok & Boardman Realty is a member of the Vermont Apartment Owners Association, LLC and will evaluate my qualifications as a potential tenant, evaluate my qualifications if the lease is to be renewed and for rent collection purposes if required. Any information including, credit score or other resources will be kept confidential and not revealed to any outside party. I hereby acknowledge that false information given in this Rental Application may constitute grounds for rejection of this application and termination of my lease."
Approval Criteria
Once your application is processed all the information is given to the owner for consideration. The landlord will make a decision based on your references. Important criteria landlords consider include:
CREDIT: Good established credit and ideally scores 650+ with Experian.
LANDLORD REFERENCES: Will check to make sure you were on time with rent and that there was no negligent damage at your current/previous residence. Also make sure the residence was left in good condition and that you got (or will get) your deposit back. If you had any pets, was there any pet damage or complaints? 
If you are a current homeowner and are trying to sell your home, please send a link to your listed property. In addition to your credit score, please provide documentation of your mortgage payment history.
EMPLOYMENT VERIFICATION: Confirm that you work there, how long have you worked there, and your current income or income you will be making at a new job. If you are starting a new job, a signed acceptance letter on letterhead is acceptable too.
RENT TO INCOME PERCENTAGE: The following is considered a reasonable range: 25-29% of your income on rent if the rental price doesn't include utilities (heat and/or electric). If utilities (heat and/or electric) are included 35-40% is acceptable. (Other expenses such as water/sewer, cable, internet, snow removal, trash removal and lawn care are not considered).
If your income is lower than the percentage shown above, please provide proof of other sources of income such as a savings account, rental properties or trust fund. 
Related Videos
More »
1:05 - 14 Views

2:14 - 36 Views