Vermont Relocation & Recruiting Support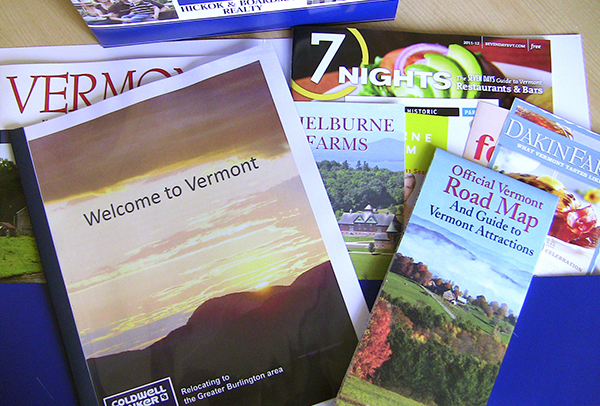 Our Relocation program was created to assist organizations as they recruit and transition new employees to the area. Hiring a new employee involves many things, and one of the most important is giving both the candidate and his or her family an overview of the community and the housing landscape. We have assisted many local businesses, large and small, over the years in recruiting first-rate candidates. Some of the highlights of the program include:
Working with companies to create customizable relocation material in print and online to support their recruitment efforts.
Each candidate receives a comprehensive relocation package including local maps and area information, along with information about schools, the arts, and local attractions.
When the candidate visits the area, we will offer a Guided Area Tour of neighborhoods, communities, and the highlights of the area. We can answer housing questions and concerns that both the candidate and his or her family have as they consider a move to Vermont.
Once the candidate decides to move, we will work with them to find the right home and guide him or her through the process from start to finish.
Our affiliation with Coldwell Banker enables us to assist with the sale of the candidate's current home, whether it is located in the United States or across the world.
Should the need arise, we are happy to assist with temporary housing and rental assistance. 
Coldwell Banker HOME services, a unique program which offers preferred home-related services, is available for use by your candidates during the process and after they purchase or rent a home. When someone is new to an area, this service is much appreciated.
Questions?
Whether you are recruiting 1 or 100 employees, we are happy to help you. Not sure where to start? Please give our Relocation Manager Enya Murphy a call at (802) 846-9560
Speak with an Agent Today