Contact Leslee
Expertise & Qualifications
The Vermont Futures Project, founding Board Member
VT Business Roundtable, member and past Board Member
Burlington Business Association, Executive Committee Member
2014 Vermont Realtors Distinguished Service Award recipient
UVM Medical Center Maternal Health Project, project chair
Vermont Realtor Association, past Nat'l Director
March of Dimes Chapter of Vermont, Past President
Make-A-Wish Vermont, Past President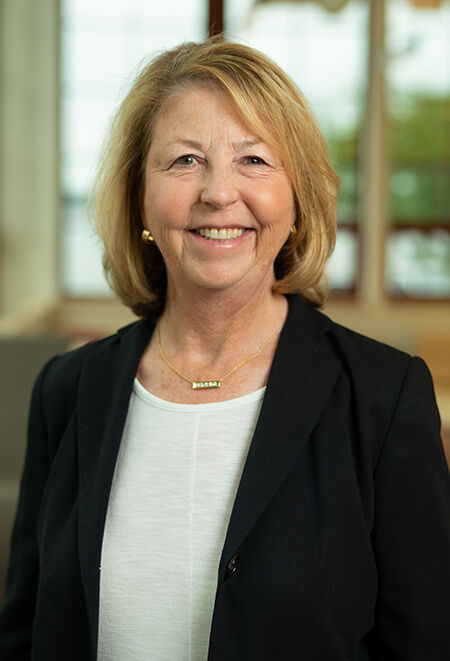 Leslee MacKenzie
President / Owner
A leader in Vermont's real estate industry, Leslee MacKenzie has brought her vision and analytic skills to one of the state's most storied companies. Under her leadership as President/Owner, Coldwell Banker Hickok & Boardman has flourished, ranking as northwest Vermont's top real estate firm. Leslee maintains a dedication to providing her agents with the tools they need to offer outstanding service to Vermont buyers and sellers, while mapping out strategies for Coldwell Banker Hickok & Boardman's continued growth.

A graduate of University of Vermont, Leslee moved to Boston after college and worked at Jordan Marsh & Co., a New England department store chain owned by Federated Department Stores. For ten years, Leslee worked in a number of roles including department manager, assistant buyer, division sales manager, and as a buyer in menswear. After a decade with Jordan Marsh, Leslee returned to Vermont and joined Coldwell Banker Hickok & Boardman, becoming its President and an Owner in 1998.

After working as a real estate sales associate, Leslee became the firm's manager and spearheaded its growth by relying on her philosophy of innovation and putting clients first. When Leslee joined, the agency had 13 agents and was ranked seventh in its market. Since then, Coldwell Banker Hickok & Boardman has more than tripled both its market share and its number of agents to over 100 Agents and Staff. 

Under Leslee's leadership the company has become the only agency in northwestern Vermont to boast extensive relocation services, as well as to employ dedicated in-house marketing and technology staff. Realizing the importance of Realtor education and development, Leslee has led the firm's efforts to offer in-house training and support for its agents. As a result, the company has become known throughout Vermont for its unparalleled customer service and the deep knowledge and professionalism of its Realtors. The company is recognized among the top 50 Coldwell Banker companies, worldwide.

Leslee is very active in the community and in the real estate industry. In 2014, she received the Vermont Realtors Distinguished Service Award winner for her work with both the national & state associations. She also serves on the boards of Camp Dudley and the Burlington Business Association. Leslee lives in Burlington with her two children.