Our Services

Premiere Real Estate Services
One of the many benefits of working with a full service, premium agency like Coldwell Banker Hickok & Boardman Realty is the access you have to highly trained and experienced agents, as well as a dedicated, full-time staff to assist in the sale of your home. Our team offers the most extensive level of service to our Clients that you won't find anywhere else in the market.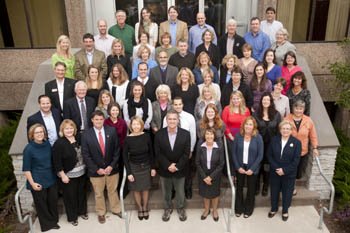 The Difference
Your home is certainly one of your greatest investments. When it comes time to sell, we welcome the opportunity to speak with you and present our services. We believe, like the hundreds of home sellers who choose to work with a Coldwell Banker Hickok & Boardman Realty Agent each year, you will see a difference in our services and performance including:
Highly Trained Realtors and Staff
Productive Team of Realtors
Local Market Expertise with a World-wide Reach
A Global Referral Network
Experience with Home Buyers
Comprehensive & Effective Marketing Strategies
Immediate Response Technology
Access to a Network of Home Service Professionals
Active in our Community
Proven Real Estate Experience
For more than 40 years, Coldwell Banker Hickok & Boardman Realty has been assisting home buyers and sellers in Northwestern Vermont achieve their real estate goals. We are consistently rated the #1
Coldwell Banker
office in Vermont and among the leading Coldwell Banker offices nationwide. Does that sound like we're bragging? Well… we are. The achievements of our Company and those of our Agents come from our on-going commitment to providing outstanding real estate services to our clients. Positioning your Vermont home for sale includes choosing a Real Estate Company that has a strong local market presence, a global reach, and the market knowledge to price your property competitively for a successful sale.

A Global Referral Network
Our affiliation with Coldwell Banker helps you reach prospective buyers regionally, nationally, and world-wide. Experience in the local market and exposure to national and international channels is important to help sell your home. Out of town buyers may be familiar with Vermont as a vacation destination or a place they went to college, but when it comes to considering Vermont as a place to live, work, and raise a family, our Relocation Department plays a key role.We are a Member of Leading Relocation Companies, including the Cartus Broker Network and ERC.

A Property That is Prepared for Sale - Sells Faster!
Selling your home in today's market requires a lot more than just putting out a yard sign. Taking the time to actually prepare your home for sale is a critical step in the process.
Steps to Prepare your Home
Take care of necessary repairs
Often buyers are looking for reasons
not
to buy your home. Buyers will begin to eliminate your home based on photos on the Internet or by doing a quick drive by. Staging or Home Enhancement is a way of helping the prospective buyer visualize themselves living in your home. Here are six easy steps to help you prepare your home:
Clean up clutter in and around the home
Shampoo carpets or polish hardwood floors
Restore appliances to sparkling condition
Freshen up with neutral paint colors
Lubricate windows, locks and doors
Make any necessary minor repairs

Taking Care of Repairs with Local Service Providers
We often recommend that a seller take care of minor repairs before putting their home on the market to better prepare the property for sale. It's better to take care of these issues now before a prospective buyer has the chance to eliminate your home from their list . We have a network of pre-qualified providers who have a track record of assisting our clients with home repairs. In exchange, these local providers agree to respond quickly, efficiently, and professionally to our clients. Our service providers are selected based on their professional qualifications, responsiveness, and customer service record.
Our marketing strategy combines print and on-line media strategies to reach buyers consistently and in mediums that work. We believe in promoting your property, not our image.

90% of Home Buyers Search the Internet
Knowing the sources buyers use most in their home search allows us to choose the most effective marketing tools to help sellers achieve their goals. We have found that many sellers have three goals in common when it comes to selling their home:
Effectively managing on-line inquires related to your home
Sellers want their property sold for the most amount of money
Sellers want the least number of days on market
Sellers want a process that is hassle-free
Our internet marketing plan provides exposure for your home and an effective tool to manage online requests and inquiries from potential buyers through an exclusive product called
LeadRouter
. LeadRouter, our rapid response technology, sends on-line inquiries about your home directly to an Agents cell phone for an immediate, personal response which means results for you!
On-Line Exposure

Buyers want more! More details about your property, more photos, more ways to search. Our internet strategy evolves with the changes in home buyer needs, as well as the effectiveness of the on-line source we distribute our listings to. Currently, our Internet strategy includes listing your home on these recognized sites:


Exclusive On-Line Partnerships
Coldwell Banker Hickok & Boardman Realty is proud to support and partner with our local media sources to reach an on-line audience, while providing maximum exposure for your home.
Partnering with Seven Days Newspaper





Consistent Print Advertising
Consistent presence in The Burlington Free Press
While the Internet has had a tremendous impact on the way people search for homes, our local newspapers play a key role in the marketing of your property. Including:
The Burlington Free Press: Our properties receive prominent placement on the front page of the Sunday classified section.

Community Newspapers: Community newspapers are well read by prospective buyers who may be looking to buy a new home in the town in which they live or desire to live.

Technology Matters in Selling Your Home
In the last decade, consumers have expanded their use of (and comfort with) technology. From email to improved cell phone devices, technology has improved the opportunities for consumers to stay connected with ease - while also elevating their expectation for receiving information immediately. When it comes to marketing your home, effective use of technology is key to meet the changing needs of prospective buyers. Coldwell Banker Hickok & Boardman Realty maintains a commitment to our Realtors and our Clients to research and utilize the latest technology. While our technology platform is constantly evolving to offer the best and most effective tools, our goal is simple: To provide our clients and customers with the information they need, at the time they need it, delivered in the medium they prefer to receive it.

Anytime, Anywhere Home Search
We were the first real estate company in the Greater Burlington area to offer a home search from smart phone devices on CBHBMobile.com. CBHBMobile.com allows consumers to search nearby homes for sale, Open Houses, or find an Agent easily from their web-enabled phone.