Reaching buyers is easy. Finding the right buyers for your home requires being where they are. Our Marketing & Innovation Team is dedicated to managing an effective digital strategy to put your property in front of the most qualified buyers. In 2022 our digital marketing efforts garnered over 5.6 million advertising impressions driving real estate intenders to HickokandBoardman.com. 
Additionally, our Sellers benefit from the worldwide digital marketing of Coldwell Banker, which received 56 million visitors and 400,000 leads delivered to local offices.
Understanding the Home Buying Process
While 93% of homebuyers are searching for homes online, only 51% find the one they purchased online. Online, buyers must search through thousands of listings, often across several platforms, to find the right home that meets their price, location, and lifestyle needs. Real Estate websites try to help by providing advanced search filters such as price, location, bedrooms, home type, square footage, and more. For each one a buyer chooses, they are filtering out hundreds of homes. Searching online can quickly become more of a process of elimination rather than consideration.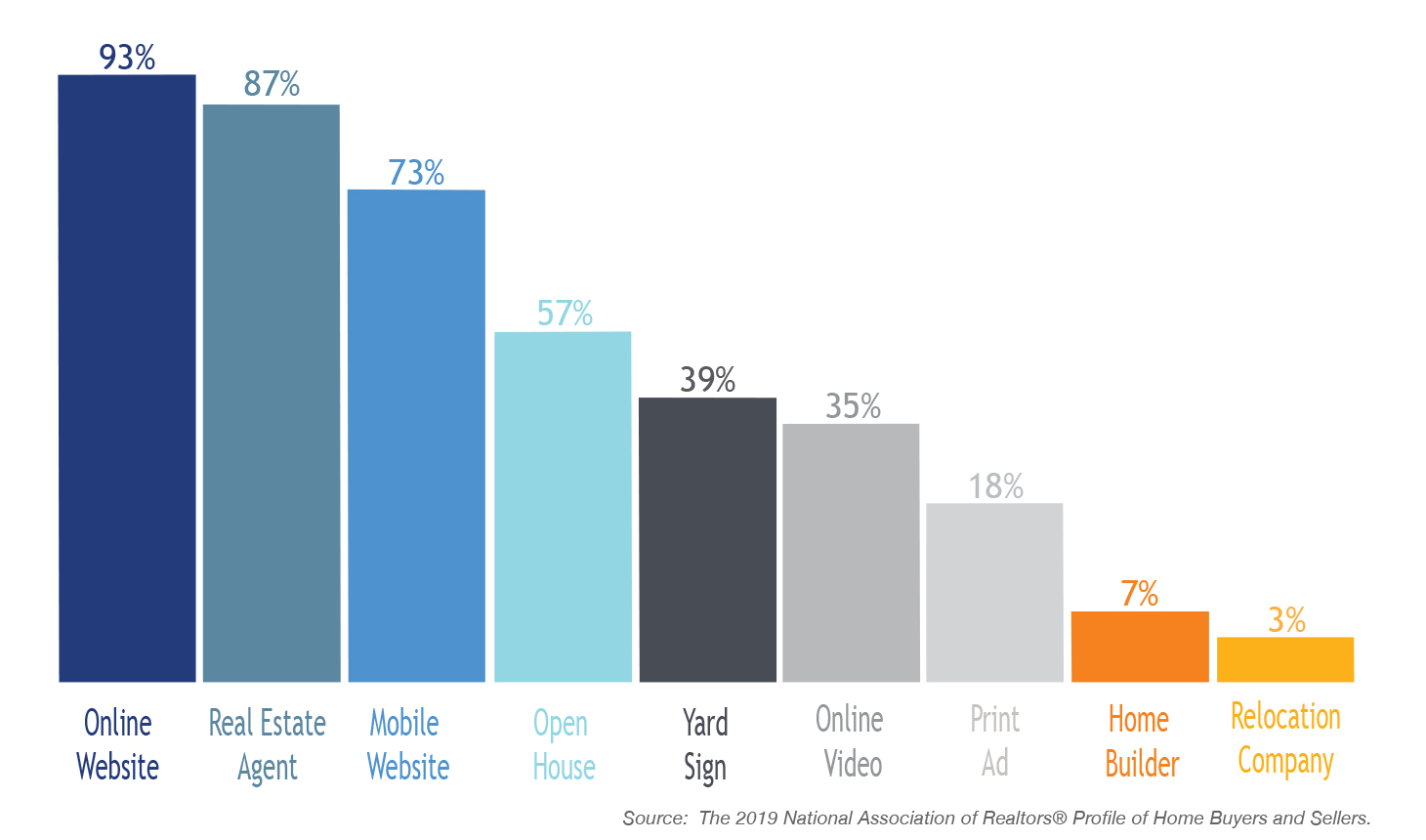 At Coldwell Banker Hickok & Boardman, we believe that our clients deserve the best possible representation when it comes to marketing their homes. That's why we have team of marketing proffesionals that have created comprehensive marketing mix that begins the moment their property is listed. Our top priority is to ensure that their homes are presented in the most appealing manner possible, with compelling ad copy, high-quality photographs, and complete listings.
For each property, we create a personalized marketing plan that goes beyond the MLS system and standard real estate websites. Our targeted marketing and networking efforts are designed to maximize exposure and generate the highest level of interest in our clients' homes.
We employ a diverse range of marketing mediums, including those listed below, which are crucial to finding the right buyer, even if they are not actively looking for a new home.
Placing a yard sign on the property.
Entering your property into the MLS (sometimes as more than one property type to maximize search exposure).
New listing alert via email to our agents.
Feeding the listing to dozens of Real Estate websites including HickokandBoardman.com, the premier local real estate website
Creating appealing property Feature Sheets
Targeted emails to other Real Estate agents in the area
Targeted Digital Marketing within a 15-mile radius of the home
Display Ads & Paid Search Campaigns
Advertising options in Seven Days & other Community Papers
Holding Open Houses and/or Broker Open Houses
Social Media Post and Targeted demographic and behavioral advertisements
Other Special Marketing Opportunities
Our Agents will provide a customized marketing plan for your property and will periodically offer activity reports, marketing updates, and any changes in market conditions. We believe offering our clients with a robust marketing plan, and transparent activity reports are crucial elements to successfully selling your home.
Request a free, no-obligation Comparative Market Analysis of your home's value.