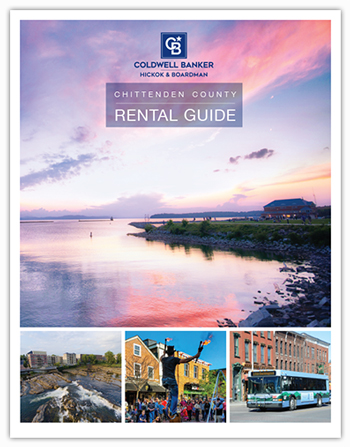 Our Relocation Department was established to assist individuals and companies with job related transfers. Through that service, we understand some people want to get to know an area a lot more before deciding to buy a home. Renting or longterm stay options can be an great alternative. But in a competitive rental market, like Chittenden County, where vacancy rates are as low as 1.8% - finding a place can be a challenge.
Our Chittenden County Rental Guide is a resource to begin your search. With an update on the current rental market, information about new complexes, and answers to frequently asked questions - we hope the information may be invaluable to you.  
In our market, landlords often receive multiple rental applications for one apartment so our advice to renters is: know the market and be prepared to act quickly.