Guiding You Home Since 1958
Buyer demand is strong. There's never been a more important time to have a real estate professional guide you to a successful sale. To prepare your home for sale download our complimentary guide or connect with any of our Agents by phone or virtually.
In-person property tours are allowed with some limitations. Contact an Agent for showings.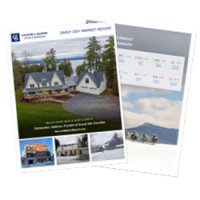 Early 2021 Market Report
At this time last year, nobody could predict what was in store for our world, our country, or our community in 2020. As we adjusted to the challenges of a global pandemic, the value of "home" took on even greater meaning. Many people began to contemplate whether their current living situation met their evolving needs or desires. Learn More