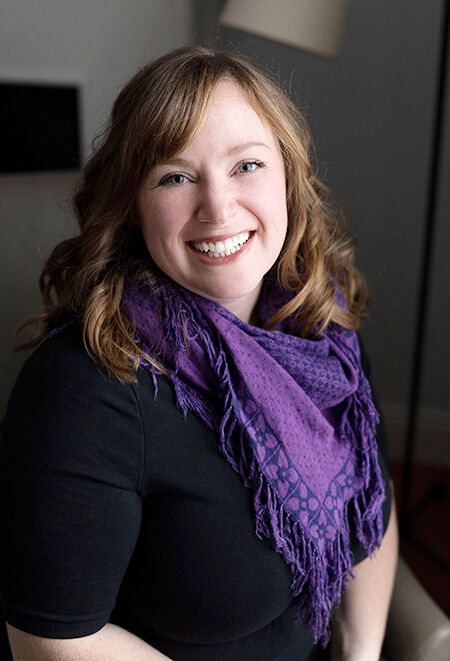 Contact Krista
For more than a decade, Krista Lacroix was instrumental in growing a successful business while balancing her day to day responsibilities of creating an understanding and nurturing environment for a community of children, families and employees.

As Executive Director for Leaps and Bounds Child Development Center, with Krista's leadership, the business grew to four locations serving more than 200 children and families in Chittenden County. From hiring compassionate caregivers to providing enrollment information and supporting daily operations of the centers; Krista's passion for her work ensured children, families and teachers were supported while propelling the center's growth.

Throughout the years, Krista discovered how much she loved researching and negotiating new commercial space for the centers; helping design and oversee construction; and developing a team of professionals driven to a common goal. In 2017, she left early childhood education to pursue real estate full-time, helping home buyers and sellers make informed decisions. Krista strives to work as a partner with her customers and clients, providing outstanding customer service, care and compassion! In 2018 she won Northwestern Vermont "Rookie of the Year" Award, demonstrating her hard work and commitment to clients.

Krista resides in South Burlington with her fiancé Rob and 2 sons, Rylan and Lennox. In her free time, you'll catch her cheering on her son's sports teams or helping with a local nonprofit, Tatum's Totes. As a Coordinator for Tatum's Totes in Chittenden County, Krista helps to provide children entering into the VT Foster Care System with some comfort items to call their own. 


Expertise & Qualifications
• 2018
• Member of Northwestern Vermont Board of Realtors
• Member of Young Professional Network
• Experience:
• 12 years Executive Director
• 15 plus years Customer Service
• Growing not only a business, but a community
• Volunteer: Tatum's Totes, helping children in Foster Care

Testimonials
Krista was a joy to work with from the start to the closing. She made sure our questions were answered and was always available to meet in person or speak on the phone.
- Kathy, Alburgh

Krista is honest, compassionate, hard working and a natural at building rapport with all. She never wavered in her commitment to excellence. Her skills and dedication were instrumental to our company growth and success. Her demonstrated history of honesty and drive will be extremely beneficial to anyone working with her!
- R. D., South Burlington

A delight is how I would describe working with Krista. She is a dedicated, hard working and highly ethical. She has an amazing ability to focus on the customer and work through issues to a successful conclusion. I highly recommending her as a real estate agent as she's a dedicated and trustworthy adviser to her clients.
- Greg, Essex

Krista was a wonderful resource to my husband & me as we purchased our first home. She consistently went above and beyond - no question was overlooked, and she ensured we were informed about every step of the process as we went along. Krista had our best interests at heart, & made sure we were going to be successful homeowners.
- Heather, South Burlington

Krista is an excellent agent! We looked at many homes & she was so accommodating. She provided honest insight and kept us grounded. While we're not first time home buyers she never made us feel like there was things we should just know as "seasoned vets," & she shared tons of information about the market around Burlington.
- C.P., Essex
Read More »
Recently Sold Properties