Contact Annemarie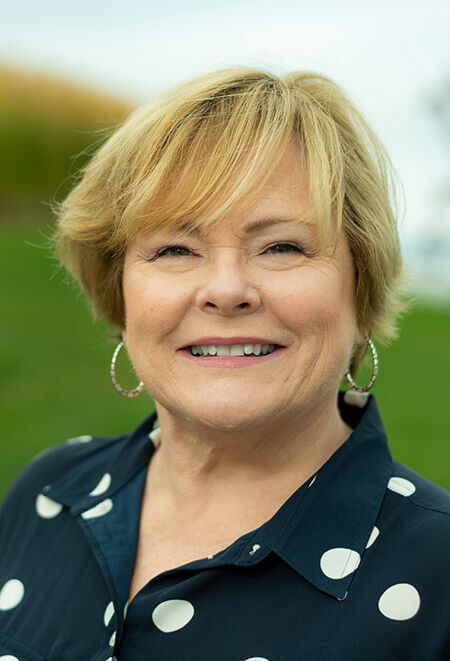 Annemarie Daniels
Vice President of Real Estate Sales, Principal Broker
Annemarie brings more than three decades of leadership experience to her role as Coldwell Banker Hickok & Boardman Realty's vice president of real estate services and principal broker. As part of the agency's management team, Annemarie has been instrumental to the agency's success, ensuring its rank as Northwestern Vermont's top real estate firm while providing agents with the tools they need to provide premier service.

A native of New York's Long Island, Annemarie attended University of Maryland, where she earned a Bachelor of Science, and next moved to Boston to begin a career in the retail industry. She was an Account Executive representing a major cosmetic prestige brand in stores across New England.

Her participation in a Killington ski house brought Annemarie to Vermont, and soon she opted to forgo Boston for the Green Mountain state. Annemarie started working at a luxury resort in the Okemo Valley, eventually serving as the resort's vice president of resort services.

After several guests asked about buying a home in the area, Annemarie saw an opportunity and received her real estate license in 1999. She worked as a broker associate for Mary Davis Realtors, a top firm in the Okemo Valley region, and specialized in finding dream vacation homes for clients.

In 2004, Annemarie joined Coldwell Banker Hickok & Boardman Realty, attracted by the visionary leadership of President Leslee MacKenzie. As vice president of real estate services and principal broker, Annemarie helps the agency realize long-term goals and analyze sales data, while also assisting the firm's Realtors with their business plans and overseeing recruiting. Compliance and risk management are a critical part of her day to day responsibilities and an area of expertise. Annemarie's ability to listen to particular issues and distill down to the facts enables her to provide thoughtful feedback while building consensus. Under her direction, the agency has also created and implemented educational and training programs for its Realtors, which is second to none in northwest Vermont.

Annemarie's philosophy of professionalism, respecting clients and motivating Realtors has created a vibrant workplace. As a result of her leadership skills, the agency now ranks as the No. 1 real estate firm in the region. 

Annemarie served as board president for the Northwestern Vermont Board of Realtors in 2009 & 2013. In 2010, the Northwest Vermont Board of Realtors honored her as Realtor of the Year. And in 2021, she was recognized with the Distinguished Service Award. She lives in South Burlington.