Buying an Investment Property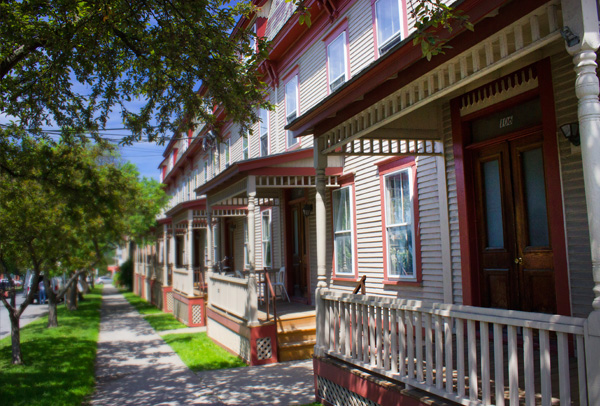 Burlington has developed a reputation for its top-notch quality of life, a pristine setting on the edge of Lake Champlain and a lively cultural scene. But real estate investors have been pulled to the area by another unique attraction: a historically robust market for multi-family real estate properties.
The U.S. rental vacancy rate – the percentage of all rentals that are unoccupied – has averaged about 10 percent for the past several years, according to the U.S. Census. By comparison, Burlington's vacancy rate tends to range between 1 percent to 2 percent, with the occasional dip below 1 percent. Given the area's below-average vacancy rate, it's no surprise many Burlington real estate investors have enjoyed strong tenant demand and healthy returns on their investments.
Several long-term trends are helping to drive demand for multi-family homes in the Burlington area, although it's always important to remember that past performance is no guarantee of future results.
The Greater Burlington area, seen as the economic engine of Vermont, with major employers such as Fletcher Allen Health Care, Dealer.com, and Seventh Generation; and home to five colleges such as The University of Vermont, Champlain College, and Saint Michael's College - help propel the demand for rental units.
With Burlington frequently ranked as one of the best places to live in the country, professionals and retirees are increasingly choosing to make northwestern Vermont their home. The city's population expanded 9% during the past decade, a time when many other towns in the Northeast lost residents.
Investing in a Multi-Family
While Burlington is often where property investors look - surrounding towns and counties also have viable options for the seasoned investor or someone looking for an owner-occupied property.
Investing in multi-family homes requires more than an understanding of an area's demographic trends, however. Because of the complexity of these transactions, potential investors require a good deal of financial knowledge and education about financial issues, regulations and city ordinances to ensure a smooth sale or purchase.
With several Realtors who specialize in handling investment properties, Coldwell Banker Hickok & Boardman Realty ranks as the Burlington area's top agency for both multi-family listings and sales by market share. Steve Lipkin, a long-time Agent with Coldwell Banker Hickok & Boardman Realty, has been recognized as the #1 Agent in multi-family sales in the state of Vermont. Educating buyers and sellers represents the first step in the process, notes Steve Lipkin
Since investment goals lie at the heart of most multi-family purchases, taking a rigorous financial look at any potential purchase should be the first step in analyzing a deal. Coldwell Banker Hickok & Boardman Realty's agents assist clients by applying two important financial tools used to evaluate a potential transaction: the "cap rate" and the "gross rent multiplier."
A cap rate is an expression of annual net operating income before taxes divided by the purchase price or market value, while the gross rent multiplier divides the gross operating income or total rent income by the purchase price or present market value. Used together, these financial tools can assist buyers in screening properties for value and long-term returns.
With multi-family homes – whether it's a duplex, multi-unit building or apartment house – transactions also need to be evaluated on several points beyond their underlying financial strengths. A building's tenants, for example, should be considered for their rent history and length of residence. The timing and communication of rent increases, while necessary over time to compensate owners for repairs and other costs, are regulated by the state of Vermont, and thus need to be considered for their impact on an investment's profitability.
Particularly in the city of Burlington, investors must also keep on top of Burlington and Vermont's minimum housing codes. With state and city requirements frequently changing, the agents at Coldwell Banker Hickok & Boardman Realty make it a priority to stay informed. Otherwise, what appears to be a sound investment could be undermined by unplanned renovations or fines related to code violations.
Regardless of your investment property goals, Coldwell Banker Hickok & Boardman Realty can help your transactions flow smoothly, from providing an experienced agent trained in the nuances of multi-family properties to helping clients create a financially sound analysis.
Speak with an Agent Today