Tips for First-Time Homebuyers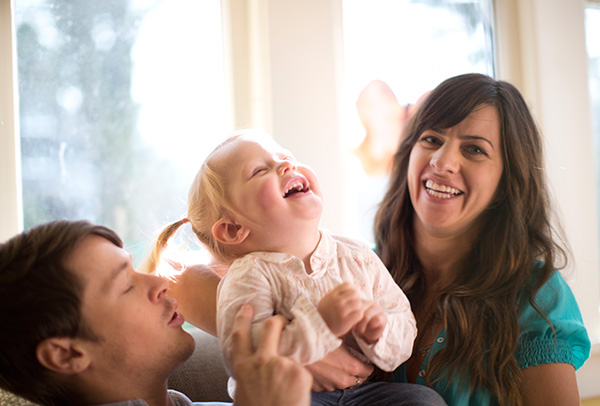 Buying your first home can be an exciting time, especially if you come prepared for the process.

When buying a home in Vermont, it makes sense to rely on the real estate professionals with the most expertise: Coldwell Banker Hickok & Boardman Realty. Our real estate firm has sold more homes in Chittenden County than any other agency.

Based on our Realtors experiences helping first-time buyers successfully purchase their dream homes, we've created a guide to get you started on the process.
1. Know what you can afford
So you've decided to buy your first home. For many first-time buyers, this decision comes after considering the advantages of owning versus renting. Once you've decided that owning is right for you - the first step is to find out how much you can afford to spend on a home.

Often first-time buyers are nervous about dealing with mortgage lenders and talking about finances. Rest assured, you are not alone. Sometimes buyers feel they can't afford to buy until they save 20% down. The reality is most buyers today do not put 20% down. There are financing programs available that allow 0%, 3.5%, or even 5% down. We can direct you to a local mortgage lender for a confidential conversation to determine how much you can comfortably afford, and what program is right for you.

This first step is critical before you start your search and fall in love with a property that you may or may not be able to afford. You may even be surprised, and find out that you can afford to spend more on a home than you thought you could. Take the time and meet with a local lender now.
2. Understand the Local Market
In Vermont real estate, pricing and demand vary from town to town and even within neighborhoods. Here are some helpful steps to help you gain that market knowledge:
Educate yourself by looking at recent sales data for the town you are interested in. Use our Sold Property Search to see sales in a specific time period, price range, and town.
Review our quarterly Vermont Market Report to know conditions by the town and property type. Is it a buyer's market or a seller's market? Our report can help you identify the market you're in.
Contact one of our Agents. We're here to help and provide even more insights into recent supply-and-demand trends within the neighborhoods you're considering.
3. Establishing Your Search Criteria
Our Realtors understand that for many first-time home buyers, figuring out search criteria may be harder than it seems.
For instance, you may start your search believing a wood-burning fireplace is essential to your dream home. But after seeing a few properties, you may come to the realization that another feature is more important, whether it's a good view or a specific location.
It's important to establish a list of your needs and wants. Be honest with yourself on what is truly a want vs. a need... and you may find your willingness to compromise expands the number of homes you have to choose from.
Once you have an idea of where you'd like to live - consider these additional suggestions:
Are you willing to buy a fixer-upper? And if so, do you have the know-how and time to do the work yourself? If not, consider getting estimates on how much that fixer-upper will cost over the long-term.
Are you looking forward to mowing the lawn and maintaining the landscaping? If not - consider expanding your search to include Condominiums and Townhomes.
Do you only want new construction? Consider opening your criteria to include a broader range of towns. A 20-minute addition to your commute, may get you the home of your dreams within a price range you can afford.
4. Finding Your Home
Online Search
Over 90% of home buyers today begin their search online. At Coldwell Banker Hickok & Boardman Realty, we believe in providing our customers and Realtors with the latest Internet tools to help clients achieve their goals. Whether you're searching the newest listings, looking for an Open House, looking for market stats, or getting familiar with Vermont towns - search HickokandBoardman.com where we put those resources at your fingertips.  Search Homes in Northwest Vermont under $250,000. 
Visit an Open House
During the search phase, take some time to visit Open Houses. In our market, Open Houses are generally held on Sunday from 1:00 - 3:00. This is a great opportunity to compare homes and narrow down your likes and dislikes. To find a list of Open Houses click here.
 5. Making an Offer
Making an offer on your first home is both an exciting and nerve-wracking time. First-time buyers are often unsure if their offer is too low – or even too high.
Given our Realtors' expertise in handling thousands of offers from buyers, we'll be able to help you manage the process of making your first offer. Remember that average sales prices in Chittenden County have been hovering at about 97% of the list price, while competitively priced houses may receive multiple offers. Your Realtor will help you formulate a winning offer, based on the dynamics of the home's neighborhood and the condition of the property.
6. Getting to Closing
Once you and the seller have agreed upon a price and have a signed contract, it's time for you and your Realtor to swing into action to ensure a smooth closing.
Your Coldwell Banker Hickok & Boardman Realty agent will help you keep organized and on top of the tasks needed to complete your first home purchase.
In addition to your Agent and your mortgage lender, you'll want to hire the following professionals to get you to the closing table:
A real estate attorney
A qualified home inspector
After your mortgage lender approves the loan, your Realtor will coordinate the closing date between you, your lender, the seller, the seller's lender and attorneys for both you and the seller.
But before the closing date, there are several more steps and deadlines your Realtor will guide you through:
After your bank performs an appraisal, you'll want to schedule an inspection of the home. This is a chance for you to learn about any issues the house might have, and may become a basis for additional negotiations, depending on what the inspector finds.
You'll also need to secure homeowners insurance, while your real-estate attorney will provide a title search to make sure the home has no liens or other claims on the property.
Lastly, remember to plan for moving day: book a moving company and call the utility company to get the home's electricity and other services changed into your name.
7. Closing on Your New Home
While you're close to buying the home of your dreams, there are still a few items to take care of just before closing:
Make sure you schedule a final walk-through of the house. This will allow you to make sure the condition of the house hasn't changed, or to check on whether fixes negotiated after your home inspection have been performed.
If you find a problem on the walk-through, your Realtor will guide you on how to resolve the issue and get you to the closing table.
Lastly, remember that a closing can require two hours or more of your time, so plan appropriately when being away from work or making other plans.
Home Buyer Resources
Speak with an Agent Today