Sybil Keefe
Vice President of Marketing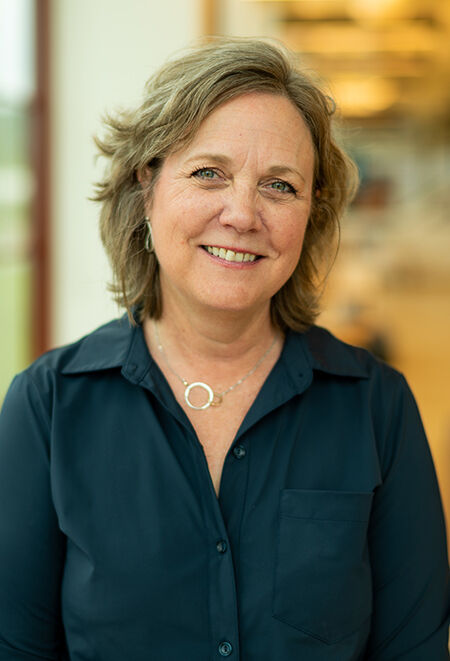 Contact Sybil
With more than two decades experience, Sybil Keefe directs the marketing and communication efforts for Coldwell Banker Hickok & Boardman Realty. Under her leadership, the firm has successfully developed a comprehensive marketing program blending traditional and new media strategies. Since joining the firm in 2004, Coldwell Banker Hickok & Boardman Realty has experienced 40% growth to over 90 Agents and staff in their Burlington headquarters, and the opening of a real estate center in St. Albans.

Sybil has also served as Co-Chair of the Hickok & Boardman Companies United Way Campaign, a leading workplace campaign that has been recognized annually by the United Way of Chittenden County. She currently serves as Board Chair for Girls on the Run Vermont, a statewide positive youth development program for girls in grades 3 - 8. In 2007-2008 she pursued a dream to teach marketing as an Adjunct Professor for Champlain College. 

Sybil was formerly the Deputy Commissioner of Tourism for the State of Vermont; and for nearly ten years worked as Director of Marketing for University Mall, Vermont's largest enclosed shopping center.


Expertise & Qualifications
• Current Volunteer Passions:
• Girls on the Run Vermont, Board Chair
• Mercy Connections and United Way of Northwest VT
• Previous Experience:
• Deputy Commissioner, VT Dept Tourism & Marketing
• Adjunct Professor, Champlain College
• Director of Marketing, University Mall
• Education: St Michael's College, BS; Champlain College, AS

Testimonials
Sybil has an amazing ability to ask "what else can we do?". She is always looking to raise the bar on the service that she provides through creative options and expertise. Sybil strives for perfection and works hard to achieve results.
- Julie, REALTOR

"Sybil and I have known each other for a number of years, both back in the days when we both had tourism in our professional lives and now in very different professions. I have served on a board with her and have always considered her a wise mentor and confidant. She is extremely bright and creative and seems to think of thoughtful and engaging questions for whatever the topic. And besides, she has a wonderful sense of humor."
- Bobbe Maynes, (formerly) United Way of Chittenden County

"Sybil served as an excellent mentor to me as I prepared to enter the Marketing field following my college graduation. In such a fast-paced work environment requiring a great deal of attention from a variety of people, she remained driven, focused, and dedicated."
- Lise Parent, Champlain College Intern
Read More »