| Single Family | | | | |
| --- | --- | --- | --- | --- |
| Median Sale Price: | Average Sale Price: | Units Sold: | Newly Listed: | Days on Market: |
| $244,900 (-2%) | $341,883 (+14.9%) | 133 (-13.1%) | 258 (+1.6%) | 169 (+9%) |
| Condo | | | | |
| --- | --- | --- | --- | --- |
| Median Sale Price: | Average Sale Price: | Units Sold: | Newly Listed: | Days on Market: |
| $244,900 (-2%) | $259,000 (+0.4%) | 1 (-50%) | 1 (-66.7%) | 78 (+52.9%) |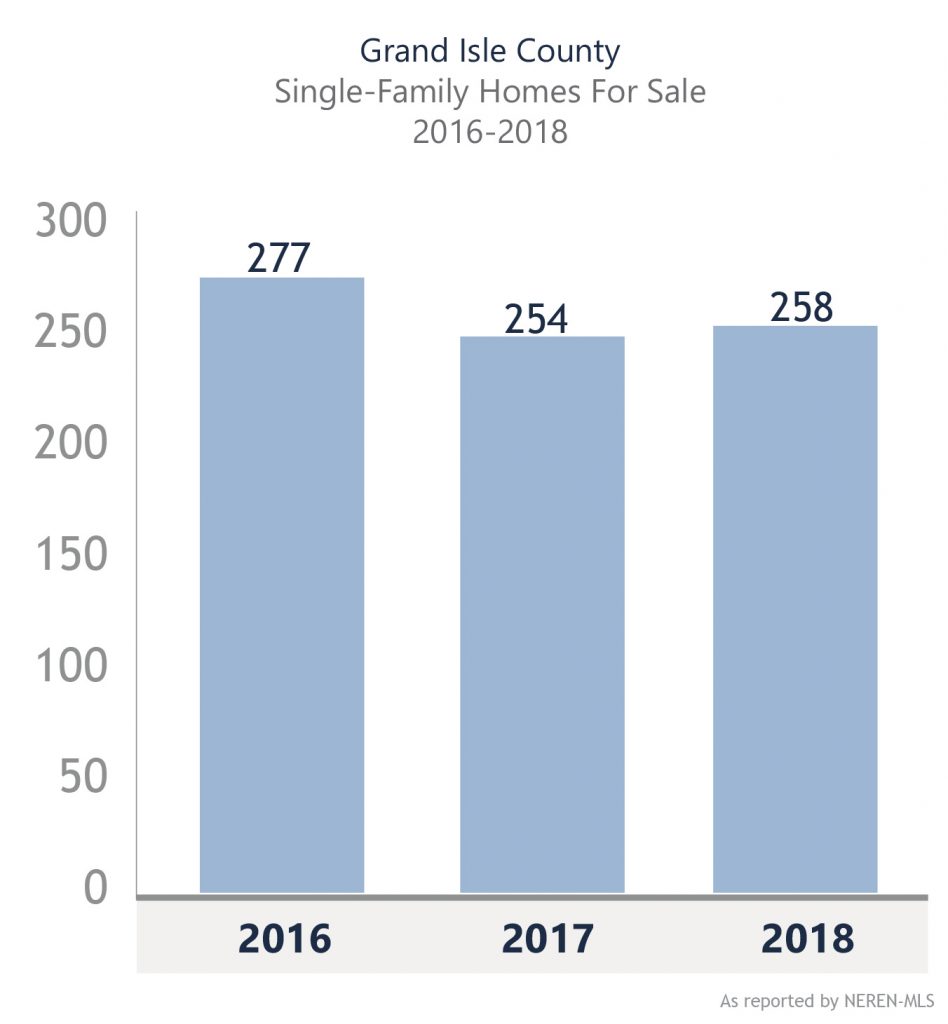 A number of high priced, luxury home sales throughout Grand Isle County drove the average sale price up nearly 15%. Savvy buyers seek the county's access to Lake Champlain, Interstate 89 – and substantially lower property taxes than luxury, lakefront homes to the south.

The number of homes coming on the market in 2018 rose slightly – but with a decline of 13% in total units sold – the median sale price dropped. After 2 years of increased sales, 2018 could be viewed as a stabilizing of the market.
The natural confines of an island geography coupled with development and permitting restrictions will naturally limit growth in the county. With the smallest number of sales and inventory available throughout the 4 counties in this report, Grand Isle statistics can vary widely from season to season.