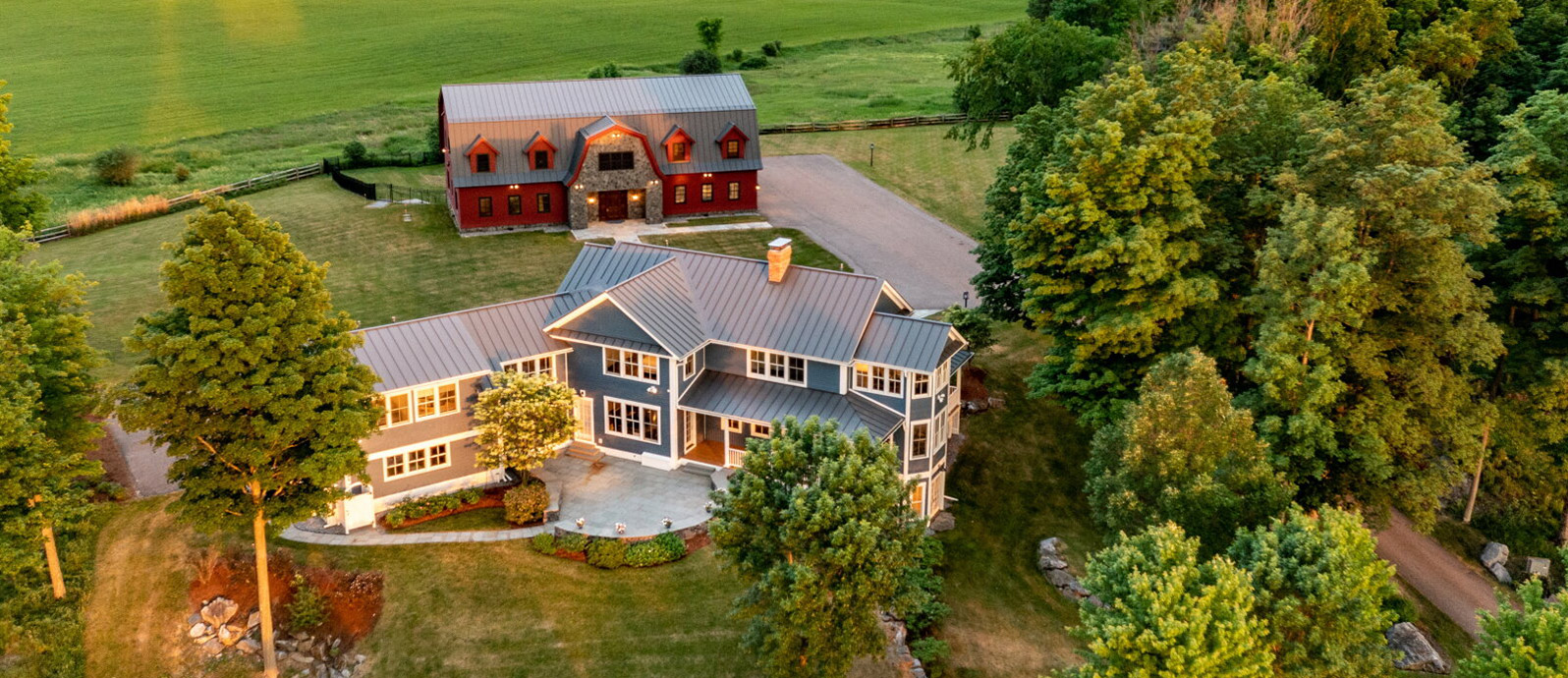 Through the first half of 2021, the real estate market nationally and locally has continued the surge realized during the height of the global pandemic last year. Whether considering a first home purchase, right-sizing a current living situation, or fleeing an urban center for the safety of Vermont and other desirable locales across the country– buyers drove markets to heights never before seen.
Single-Family January-June 2021
Median Sale Price:
Average Sale Price:
Units Sold:
Newly Listed:
Days on Market:
$360,000 +17.1%

$417,102 +21.5%

1086 +23.3%
1517 +9.7%
51 -43.3%
Condo January-June 2021
Median Sale Price:
Average Sale Price:
Units Sold:
Newly Listed:
Days on Market:
$275,000 +10.0%
$311,657 +11.6%
316 +2.6%
448 +11.4%
35 -42%
Multi-Family January-June 2021
Median Sale Price:
Average Sale Price:
Units Sold:
Newly Listed:
Days on Market:
$415,500 +18.7%
$471,501 +0.5%
106 +100.0%
166 +127.4%
54 -43%
Land January-June 2021
Median Sale Price:
Average Sale Price:
Units Sold:
Newly Listed:
Days on Market:
$94,500 -14.1%
$144,002 -17.5%
174 +180.7%
219 -11.7%
233 -23%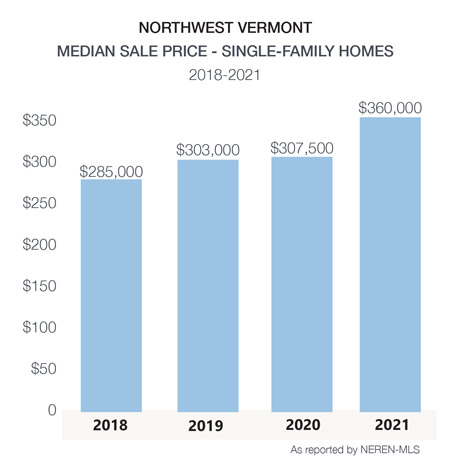 Economic factors, such as low mortgage interest rates and a strong stock market, fueled an already undersupplied market driving price up. The National Association of REALTORS (NAR) has reported that the median sale price of existing homes rose 23.4% year over year, to the highest median price on record – $363,300. According NAR Chief Economist, Lawrence Yun, "Supply has modestly improved in recent months due to more housing starts and existing homeowners listing their homes. At a broad level, home prices are in no danger of a decline due to the tight inventory conditions, but I do expect prices to appreciate at a slower pace by the end of the year."
In Northwest Vermont, the median sale price of single-family homes has increased by 17% during the first half of 2021 to $360,000 – comparable to the national median. The number of properties sold, across all property types, has increased aided; in part by the modest increase in properties coming to market.
Demand continues to rise as Millenials are entering the housing market. It has been said that this group is the largest in population since the Baby Boomer generation. And, many of these buyers are benefitting from a transfer of wealth from their Boomer parents enabling them to pay cash for their home. Those with limited budgets or some first-time buyers wishing to finance their purchase are being met with some challenges. The National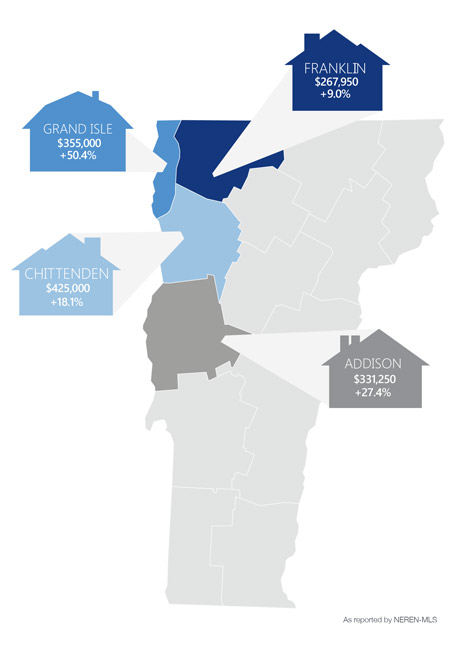 Association of REALTORS (NAR) recently reported that first time buyers made up 31% of purchases vs. 35% at the same time last year.
Mortgage interest rates at or below 3.0% on a 30 year fixed rate mortgage – are contributing to the number of buyers entering the market. In addition to changes in the needs and size of their homes, many sellers are capitalizing on their strong equity position and low mortgage rates to move to a larger, newer and usually higher-priced home. Some economists predict a slight increase in mortgage rates by next spring although Fed Chairman, Jerome Powell warns that the predictions should be taken with "a big grain of salt."
Along with a discussion of the current housing boom comes the concerns of a "bubble bursting" like the collapse that preceded the recession in 2007. Could the housing market crash? "Not likely," says NAR Economist, Yun. "This housing cycle is fundamentally different without the risky subprime mortgages." Buyers, while paying a higher price for their homes, are not overstretched – with many paying cash or putting down a considerable deposit. In addition, the supply of homes is considerably lower than during the last cycle. In some areas of the country, builders overbuilt – flooding the market with new homes. New construction slowed down over the past years – resulting in a serious undersupply. Supply chain delays, the surging price of lumber and land, along with labor shortages continue to stress the new construction market – at a time when more affordable homes are needed more than ever.
With the "days on market" (DOM) dropping to just 51 days from list to close, buyers and sellers need to be well prepared to act when the right opportunity presents itself. Now, more than ever, a skilled and experienced REALTOR is needed to assess multiple offers, with complex terms, to help determine those most likely to culminate in a successful closing.