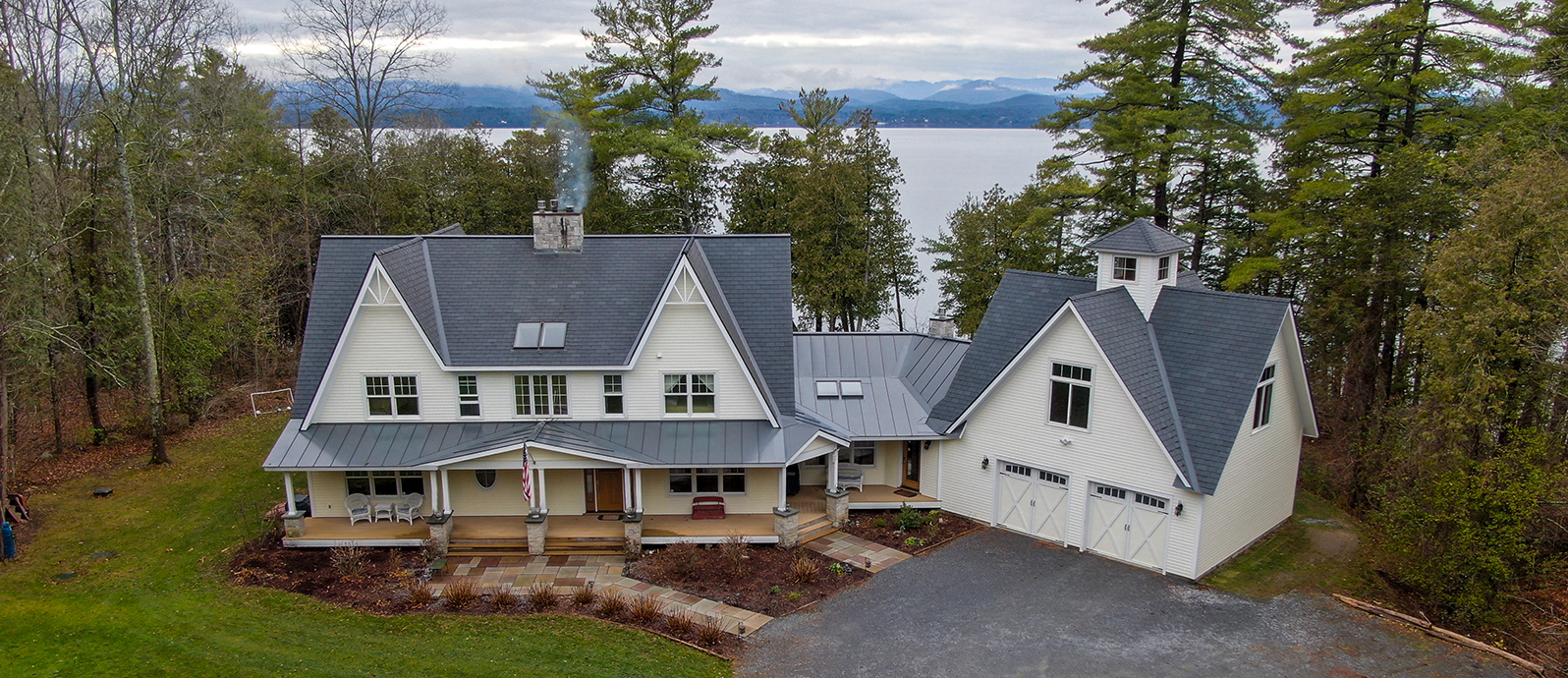 At this time last year, nobody could predict what was in store for our world, our country, or our community in 2020. As we adjusted to the challenges of a global pandemic, the value of "home" took on even greater meaning. Many people began to contemplate whether their current living situation met their evolving needs or desires. Whether considering a first home purchase, right-sizing a current living situation, or fleeing an urban center for the safety of Vermont – buyers drove the market to heights never before seen.
Single-Family January-December 2020
Median Sale Price:
Average Sale Price:
Units Sold:
Newly Listed:
Days on Market:
$328,900 +8.2%
$381,969 +10.6%
2,550 +0.8%
2,860 -12%
69 -5.5%

Condo January-December 2020
Median Sale Price:
Average Sale Price:
Units Sold:
Newly Listed:
Days on Market:
$260,000 +6.1%
$285,607 +3.4%
811 +7.1%
816 -2.5%
50 -23.1%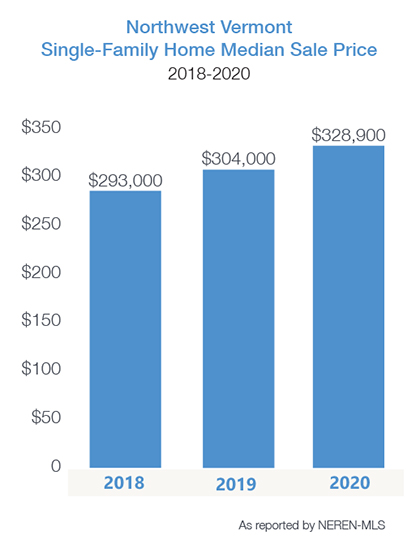 In addition, economic factors, such as low mortgage interest rates and a strong stock market, fueled demand in an already undersupplied market, driving up prices and putting pressure on affordability.
The National Association of REALTORS (NAR) has reported the share of first-time buyers in the market fell to 31% from 33% the year before – the lowest share since 1987. Buying a primary residence is a financial decision, but also an emotional one that involves many lifestyle factors. For most home buyers, the purchase of a primary residence is one of the largest financial transactions they will make. As inventory moves quickly, some never hitting the open market, now more than ever, Buyers need the help of a real estate professional to help them find the right home and negotiate the terms of a sale (including price) in a highly competitive market.
According to NAR, the most common reason cited for selling a home was the desire to move closer to friends and family. After March (the onset of COVID-19), the second reason was that their home was too small. Approximately 21% of working Americans are currently working from home. That, coupled with homeschooling and the desire for more outdoor or recreational space, larger homes are regaining popularity.
The median sales price of a single-family home has increased by 12% over the past 2 years across the region. Prices and demand vary by county and town, as demonstrated in this report. Various national economists predict prices to rise, on average, 4.1% in 2021. As the urban-to-suburban (and rural) trend continues and "climate change refugees" discover the safety of Vermont, we believe that prices in northwest Vermont will outpace the national average.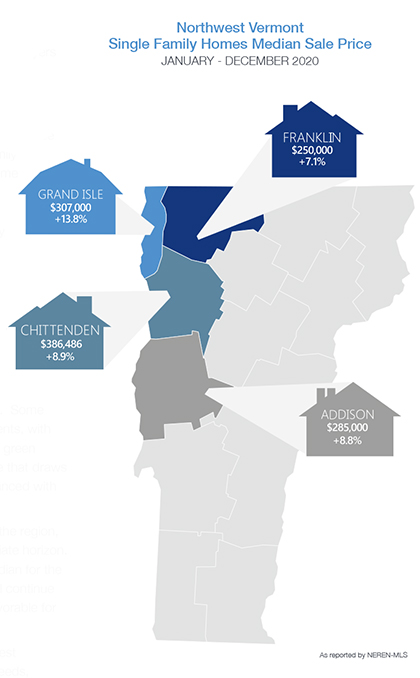 The outlook for 2021 is continued strong demand from both in state and out of state buyers. Low mortgage interest rates, currently sub 3%, should also continue through 2021. Even with a small adjustment, rates will remain at historical lows giving buyers additional purchasing power.
Sellers' length of tenure in the home remained at a high of 10 years; historically, this has been six to seven years. Sellers may find 2021 is an ideal time to sell in order to maximize their solid equity position (unprecedented "house wealth") and the current buyer demand.