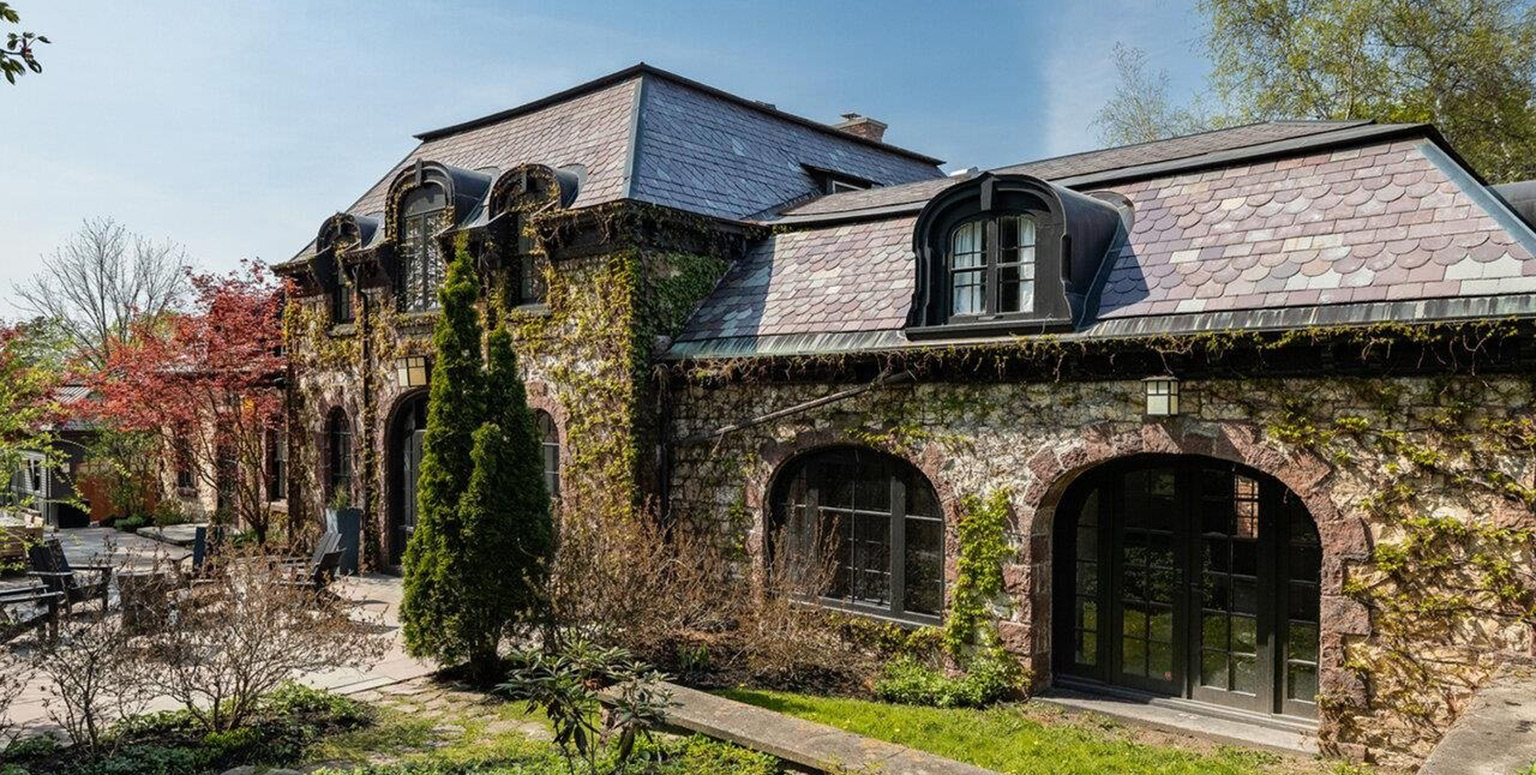 As we reach the midpoint of 2022, the real estate market is in the initial steps of a transition. The market statistics included in this report reflect transactions closed from January through June 2022. Typical transactions close approximately 45 days from executing a Purchase and Sale contract, which means most of the year-to-date data reflects sales written between November 2021 and mid-May 2022.
Single-Family January-June 2022
Median Sale Price:
Average Sale Price:
Units Sold:
Newly Listed:
Days on Market:
$422,000 +17.2%

$500,855 +20.1%

919 -15.8%
1,266 -16.6%
28 -44%
Condo January-June 2022
Median Sale Price:
Average Sale Price:
Units Sold:
Newly Listed:
Days on Market:
$335,000 +21.8%
$379,809 +21.9%

344 +8.9%

411 -8.7%

23 -32.4%

Multi-Family January-June 2022
Median Sale Price:
Average Sale Price:
Units Sold:
Newly Listed:
Days on Market:
$494,500 +19%

$540,468 +14.6%

106 0%

142 -14.5%

49 -9.3%



Land January-June 2022
Median Sale Price:
Average Sale Price:
Units Sold:
Newly Listed:
Days on Market:
$147,000 +54.7%
$210,463 +46%
127 -27.4%
189 -14.1%
159 -31.2%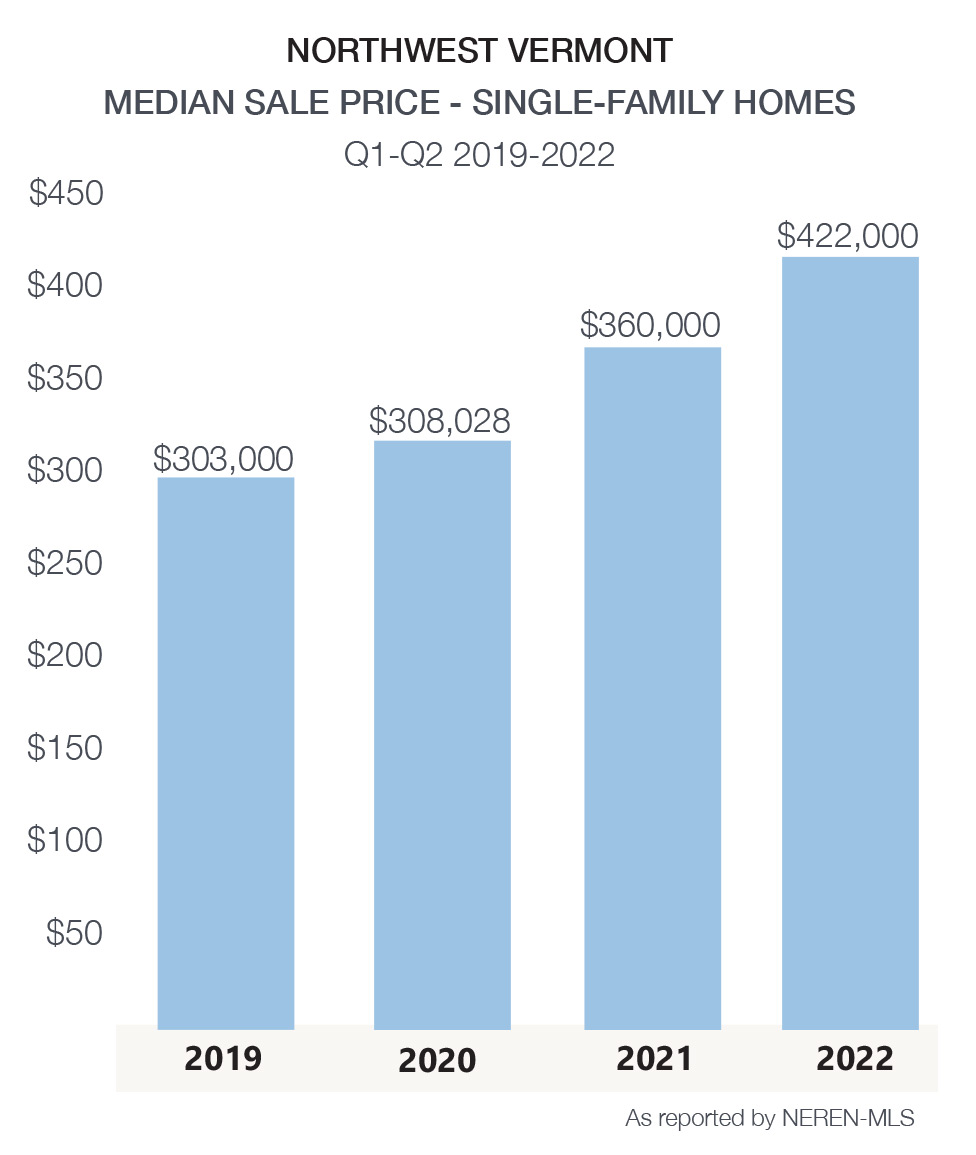 2021, the second year of the pandemic, saw record-setting in sales volume and capped two years of record price appreciation in real estate sales. The impact of the pandemic, coupled with historically low mortgage interest rates in the low 3% range, drove sales up and inventory levels to new record lows to start 2022.
Now approaching mid-summer, several factors have changed. Annual inflation, which began in 2021 in the 6% range, increased to 8.6% in May 2022. In reaction, the Federal Reserve raised its benchmark interest rates three-quarters of a percentage point – its most aggressive hike since 1994. The benchmark rate is anticipated to end the year with an upward revision of 1.5 percentage points from the March estimate.
The Feds' action, worry of high inflation, and some developing fears of recession spurred a rapid rise in mortgage rates spiking to over 6.0% in May, and a 30-year fixed-rate mortgage average of 5.7% as of June 30, 2022. A year ago, at this time, the 30-year fixed rate mortgage averaged 2.98%. Higher interest rates on top of two years of rapid price appreciation have impacted housing affordability and reduced consumers buying power. In addition, inflation is outpacing most workers' pay raises, making discretionary purchases and saving more challenging.
Based on affordability, housing markets are headed for a reset. Some buyers, considering higher financing costs, have elected to refocus their home search in lower price ranges. Agents report fewer cash offers and more buyers with financing terms or other contingencies. Multiple offers are still common yet may include less competition.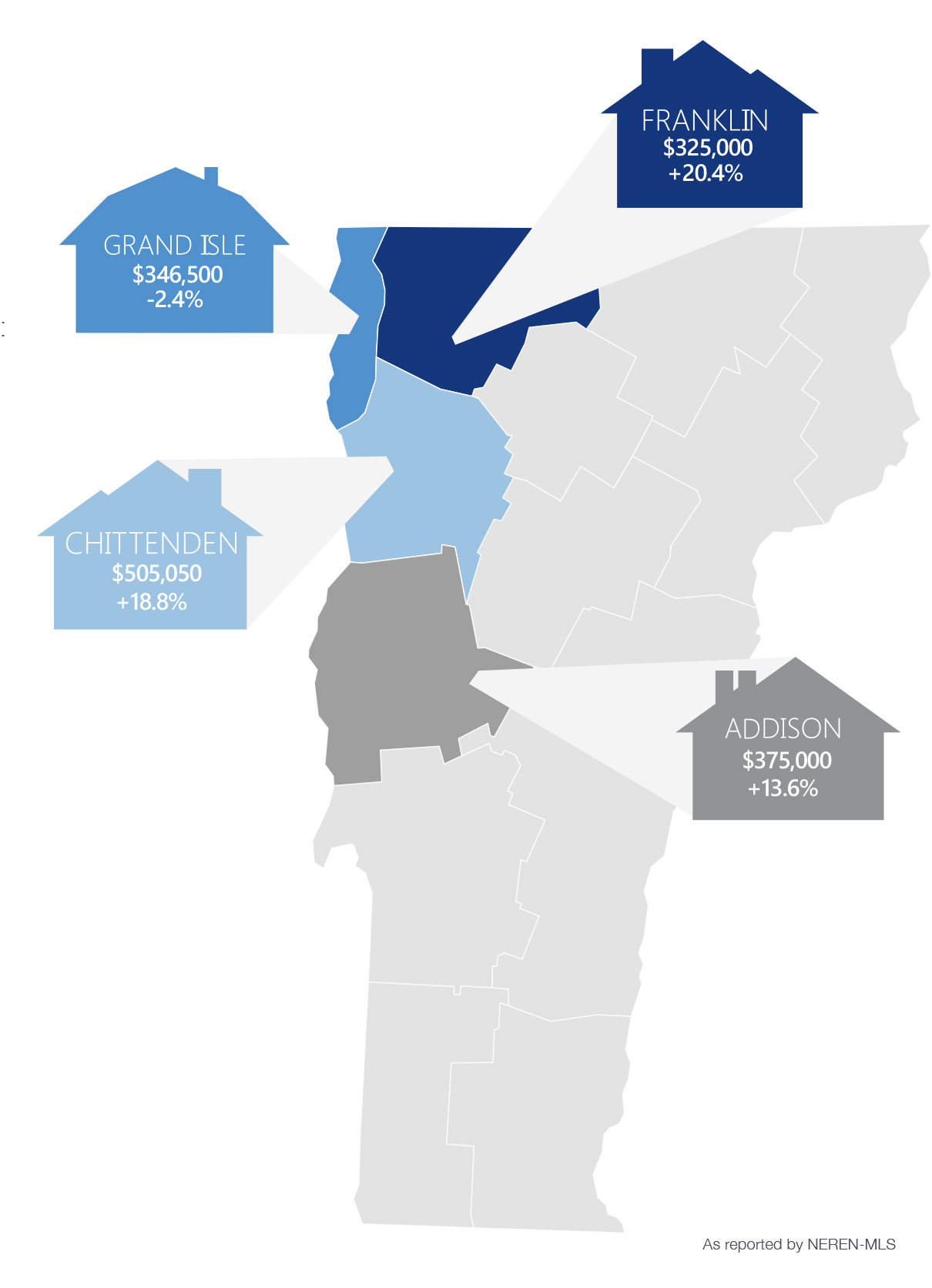 Despite these changes, the year-to-date median sale price increase reported nationally hit a new record of $450,000 in June, a 17% gain from last year. Our local market median sale price of single-family homes was a record $422,000, also a 17% increase from 2021. This accelerated rate is not forecasted to continue at the same pace for the second half of 2022.
However, the ongoing shortage of homes, especially here in Vermont, will keep pressure on prices until inventory slowly increases. Most economists are projecting price appreciation at 8.5% for 2022.
The number of new listings coming on the market in Northwest Vermont continues to lag. There were 16.6% fewer single-family new listings in Chittenden County year to date vs. 2021. Addison, Grand Isle, and Franklin County also saw declines. New construction has not kept up with demand for years, locally or nationally, and the delta of housing needed is just growing.
Several factors are affecting the volume of new listings. Many homeowners have low-interest rate mortgages on their existing properties. Today's higher rates don't allow them to replicate that in a new purchase.
Continued low inventory limits choice, and that deters some homeowners. However, some sellers, having delayed their plans through the pandemic, are observing slowing buyer demand and declining housing affordability, prompting them to list their homes before conditions shift further. Homeowners have accrued substantial equity over the past 28 months, and many want to capitalize on that. We anticipate listings to return to more traditional levels gradually.
As previously noted, some buyers adjusted their buying power. A few have temporarily stepped out of the market; however, many are still actively pursuing the right home. The rental market in Vermont, especially in Chittenden County, continues to tighten. In June 2022, Allen, Brooks & Minor reported the Chittenden County apartment vacancy rate at 0.4%. Many renters, impacted by limited availability and rising rents, are increasingly focused on homeownership.
In May and June, inventory has risen nationally, offering buyers more choice. Although Vermont often lags other markets, we anticipate that price appreciation will slow, and properties will begin to come to market at a quicker pace. The number of transactions is moderating and even declining in some categories. In time, Buyers and Sellers will find themselves on more equal footing, a welcome shift after two years of a severely lopsided market throughout the pandemic.
How can Buyers and Sellers best navigate our current conditions? Actively consult your agent and your lender. Some Buyers who anticipate living in their desired home for a shorter period are considering an adjustable-rate mortgage. On the sell side, our Agents work diligently with their clients to prepare homes for market, customize marketing strategies, and target pricing to address the changing conditions. Our Agents, through their skill, knowledge, and kindness, will help you achieve a better financial outcome. Not to mention – with less stress.