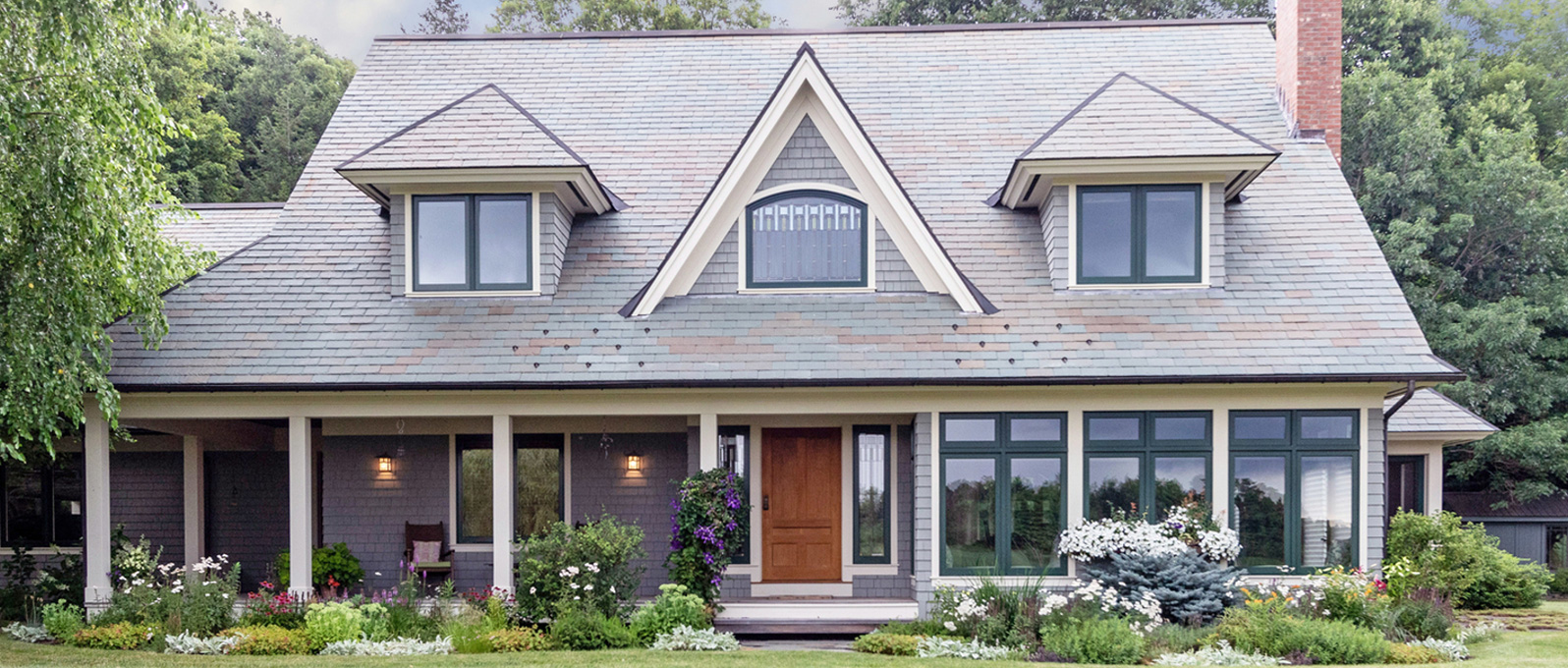 | Single Family | | | | |
| --- | --- | --- | --- | --- |
| Median Sale Price: | Average Sale Price: | Units Sold: | Newly Listed: | Days on Market: |
| $303,500 +3.6% | $345,361 +6.1% | 2,530 +11.3% | 3248 +4.9% | 73 -16.1% |
| Condo | | | | |
| --- | --- | --- | --- | --- |
| Median Sale Price: | Average Sale Price: | Units Sold: | Newly Listed: | Days on Market: |
| $245,000 +6.5% | $276,300 +6.4% | 756 -0.1% | 835 -6.9% | 65 -7.1% |
Last year at this time, we provided our recap of 2018 and projections for 2019 based upon analyst predictions for the national and local real estate market. Limited inventory of homes for sale remained the top story. The stock market was volatile; a government shut down impacted the economy and housing market for a short time; mortgage interest rates were projected to reach 5.25% by the end of 2019; and there was talk of a looming recession. Despite those predictions, 2019 was a strong year for real estate.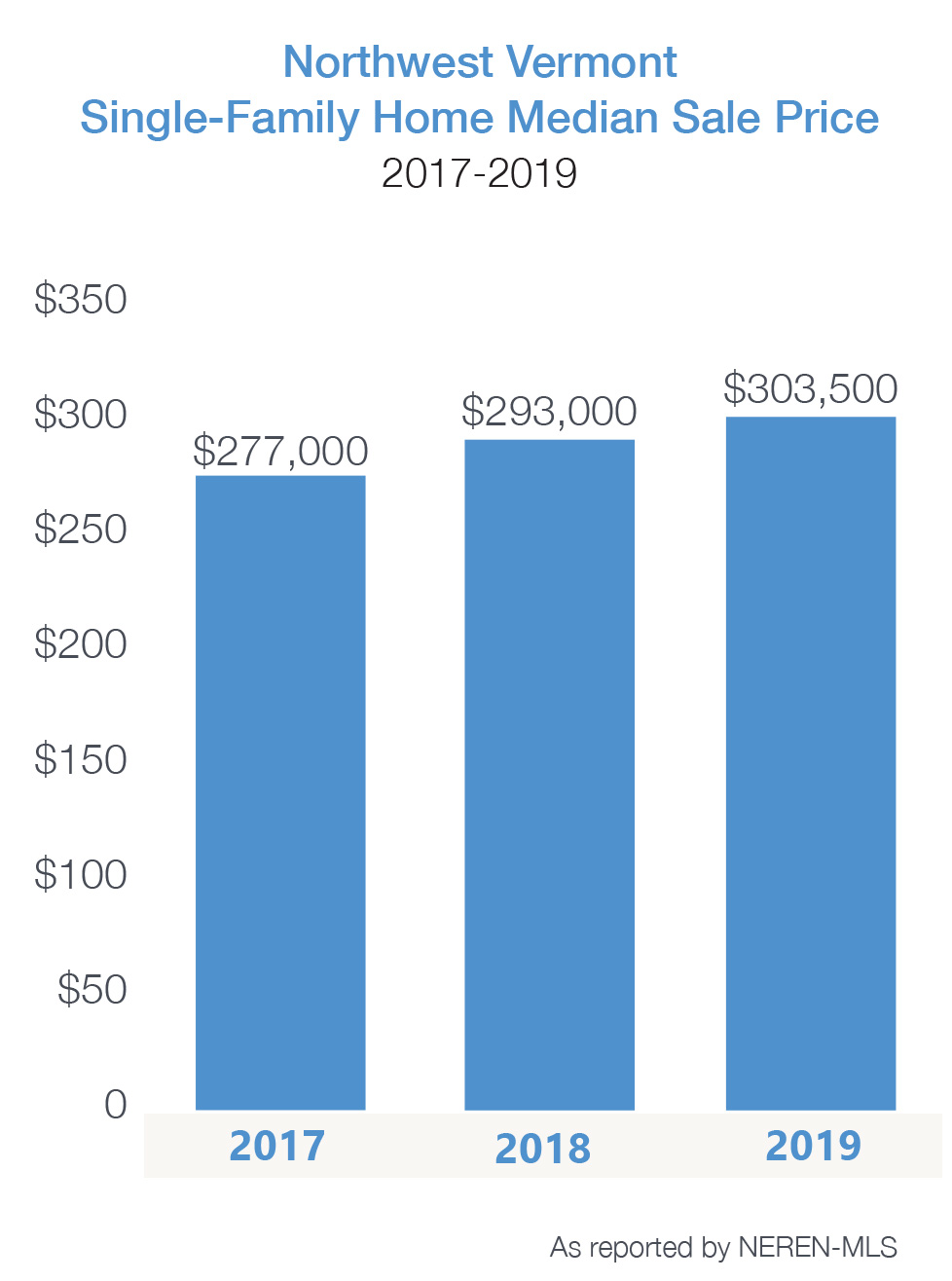 While the supply of homes coming on the market remained lower than buyer demand, many parts of our region reflected an increase in inventory. The median sale price grew, enticing home owners to sell in order to maximize their equity. Interest rates dropped in 2019 by .75-1.0% points and will remain low in 2020 – likely somewhere between 3.7% and 3.9%.
With low mortgage rates, low unemployment, and continued wage growth, home buyer activity is expected to remain healthy in 2020.
Millennials, many saddled with heavy student loan debt, have made their mark on the real estate market after many years on the sidelines. At the start of 2019, Millennials accounted for 45% of home buyers. This group is expected to dominate the market again in 2020. Realtor.com expects millennials to make more than 50% of all home purchases in 2020. As home prices increase, Millennials look toward more affordable places to put down roots – namely smaller locales on the outskirts of cities and towns. This has led to the term "hipsturbia communities" – live-work-play communities. Vergennes and Bristol in Addison County & Winooski, Jericho and Hinesburg in Chittenden County are examples of towns with healthy increases in homes sold – perhaps as result of Millennials buyers entering the market.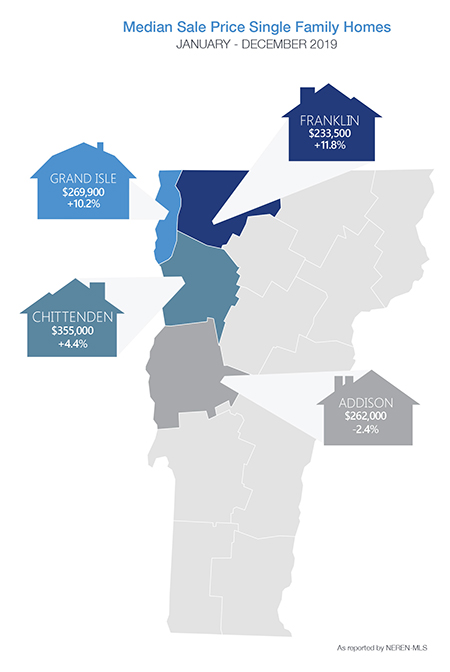 Baby Boomers, on the other end of the housing spectrum, are staying in their homes longer than ever; 10-13 years on average vs 7 years, historically. These home owners are willing to sell their large family homes but are having trouble finding new home that are right-sized, with easy maintenance so that they can enjoy the lifestyle they have worked so hard to achieve. Their large, family homes may not appeal to energy conscious Millennials also seeking life balance.
New construction projects play a key role in easing the inventory shortage, delivering homes that today's buyers are looking for and stabilizing pricing. Builders face challenges in land, permit and materials cost as well as shortages in labor which puts the price of new homes in the area well above $400,000. Some communities are challenging new developments, with neighbors raising concerns about the loss of green space and wildlife habitats. The quality of life that draws people to Vermont needs to be carefully balanced with the cost of living in our beautiful state.
2020 will remain a seller's market in most of the region, with a true buyer's market not on the immediate horizon. Multiple offers on homes priced near the median for the market and located in sought after towns will continue through the year; however, conditions are favorable for real estate.
Buyers and sellers alike should have these best practices in mind: identify your wants and needs, learn about the market, form reasonable expectations, perform your due diligence, and be prepared to act – with the assistance of a skilled and trusted Realtor.