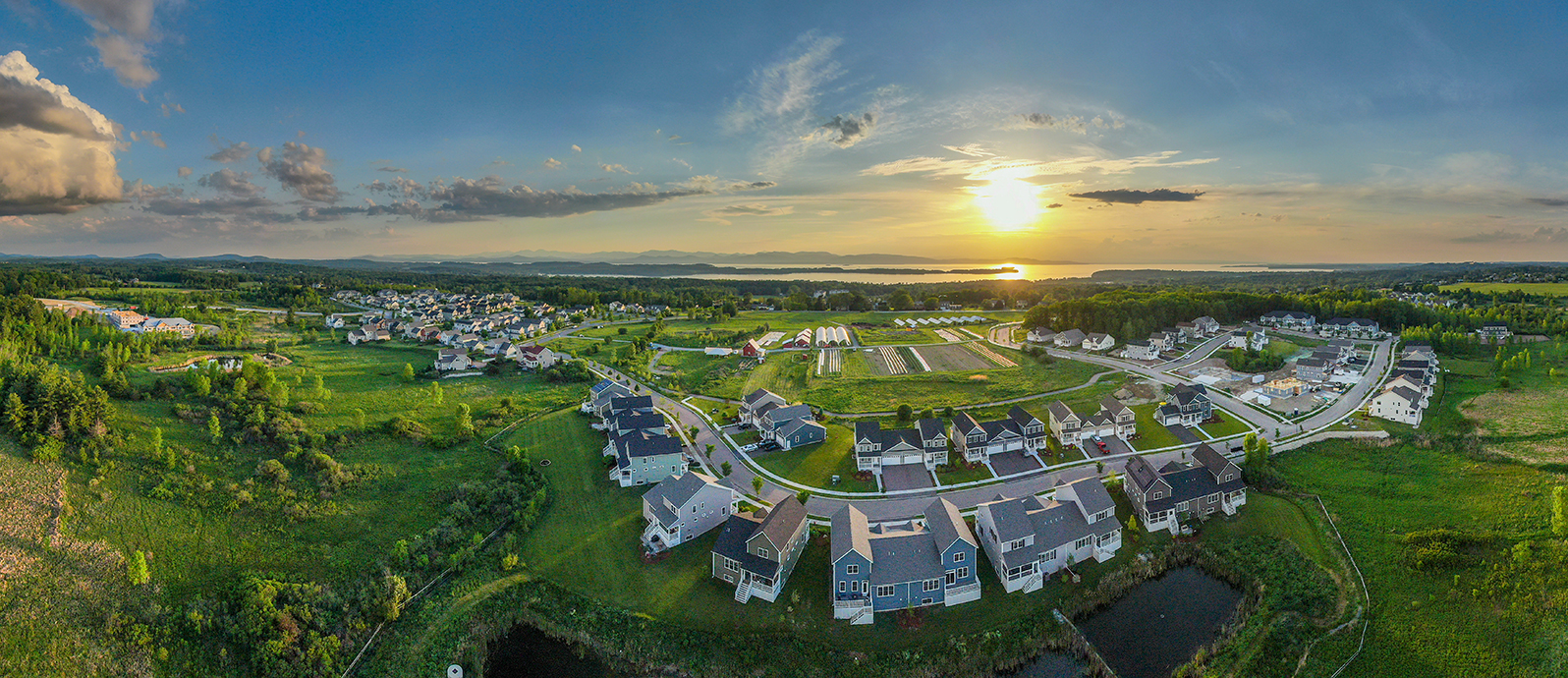 Summer is in full swing with high temperatures not felt since 2018. As the weather heated up, so did the real estate market after a short pause due to the Coronavirus. As the pandemic spread, Vermont Governor, Phil Scott, issued a "Stay At Home" order in late March. Real estate sales were on hold except for contracts already in the pipeline and ready to close. As the spigot was slowly turned back on, real estate showings resumed on April 20th with restrictions lifting weekly. The most recent change is flexibility in quarantining for out-of-state buyers – who were largely shut out of the Vermont market since March.
Single Family
January-June
Median Sale Price:
Average Sale Price:
Units Sold:
Newly Listed:
Days on Market:
$306,500 +1.2%
$343,202 -0.3%

878 -13.3%

1380 -21.1%

91 +12.4%

Condo
January-June
Median Sale Price:
Average Sale Price:
Units Sold:
Newly Listed:
Days on Market:
$249,900 +4.1%
$279,854 +4.1%
300 -9.9%

401 -5.0%
59 -25.3%
Single Family
April-June
Median Sale Price:
Average Sale Price:
Units Sold:
Newly Listed:
Days on Market:
$316,700 0%
$347,860 -1.9%
500 -24.2%

848 -26%

85 +11.8%

Condo
April-June
Median Sale Price:
Average Sale Price:
Units Sold:
Newly Listed:
Days on Market:
$249,000 +0.6%
$276,673 +0.5%
153 -30.1%
217 -19%
49 -38.8%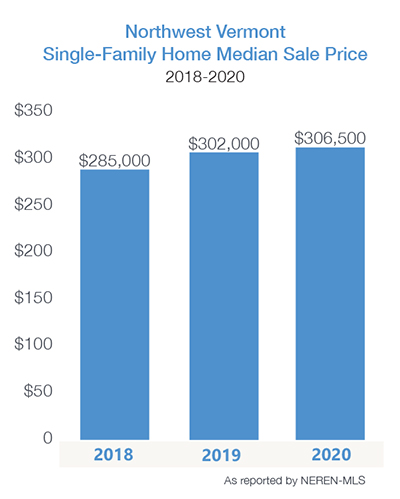 The height of the real estate market is typically in the spring, leading to closings in late spring and early summer. Therefore, we are providing additional data in this mid-year report. Typically, our report would present the statistics from January 1st – June 30th. However, we are including data from the 2nd quarter as well (April 1st- June 30th) to demonstrate the effect that the shutdown had on a market which started quite strong in 2020.
The pandemic has had a massive effect on the economy, but the housing market has not taken a major dive, unlike the Great Recession of 2008, which was largely driven by the housing sector. As sharp and quick as the decline in the market was – the recovery has been nearly as strong. Pent up demand of buyers ready for the spring market – wanting to benefit from historically low mortgage interest rates (briefly falling below 3% for the first time in 50 years)- has resulted in multiple offers on homes within days of hitting the market. Many homes are selling for well above list price – causing lenders, appraisers, buyers, sellers and even real estate agents to wonder where the "top" of the market will be. A real estate purchase or sale should be contemplated based upon your own needs and financial objectives. Attempting to "time" the market is simply impossible and will result in frustration and missed opportunities.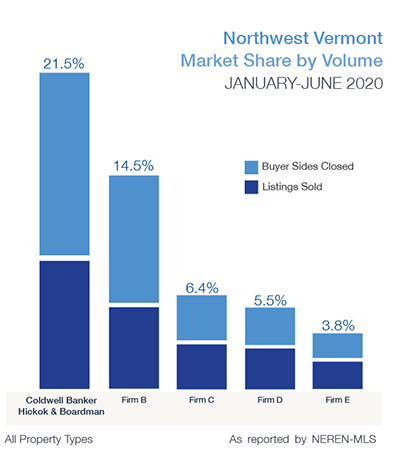 Other indications of strong demand include online search activity. Search traffic to HickokandBoardman.com remained strong, throughout the pandemic, with over 200,000 visits for property in Chittenden, Addison, Franklin, and Grand Isle Counties. Out-of-state traffic, perhaps driven by the desire to relocate to a more rural market, accounts for roughly 45% of overall traffic. We are seeing a significant increase in web traffic from prospective out-of-state buyers from Massachusetts, Florida, Virginia, New Jersey, and California.
Some Economists, nationally, caution that prices may fall later this year as the effects of unemployment and foreclosures weigh down the market. Homeowners, who opted to postpone mortgage and loan payments during the peak of the pandemic, are now receiving notices that their deferred payments are due. Locally, supply & demand may sustain price growth. Our area is not oversupplied, and the pipeline of new, affordably priced homes coming on the market is not enough to satisfy buyers. An experienced Chittenden County appraiser reported that he is factoring in an appreciation of 4-4.5% when calculating the market value of purchase and refinanced properties.
As we have reported for the past two years, a lack of inventory in homes for sale remains a challenge; decreasing over the past three months as sellers were hesitant to allow buyers inside. Seller confidence should improve as Vermont ranks top in the nation for management of the virus. With years of price growth in northwest Vermont and scheduled showings of well- qualified buyers rising dramatically (according to ShowingTime) – sellers can reap the benefits of their strong equity position. Getting on the market now is important to balance the real estate market.
Hunkering down in our homes has caused us to reflect on what we need for comfort and safety. Do we need a home office, more space for family, less indoor space and more outdoor living space? No doubt these discoveries will shape the direction of buyers, sellers and homeowners going forward. It has been reported that home improvement purchases have spiked during this pandemic – as many have the time and attention to devote to enhancements to living spaces. Never more than now, do we appreciate what home means to all of us.