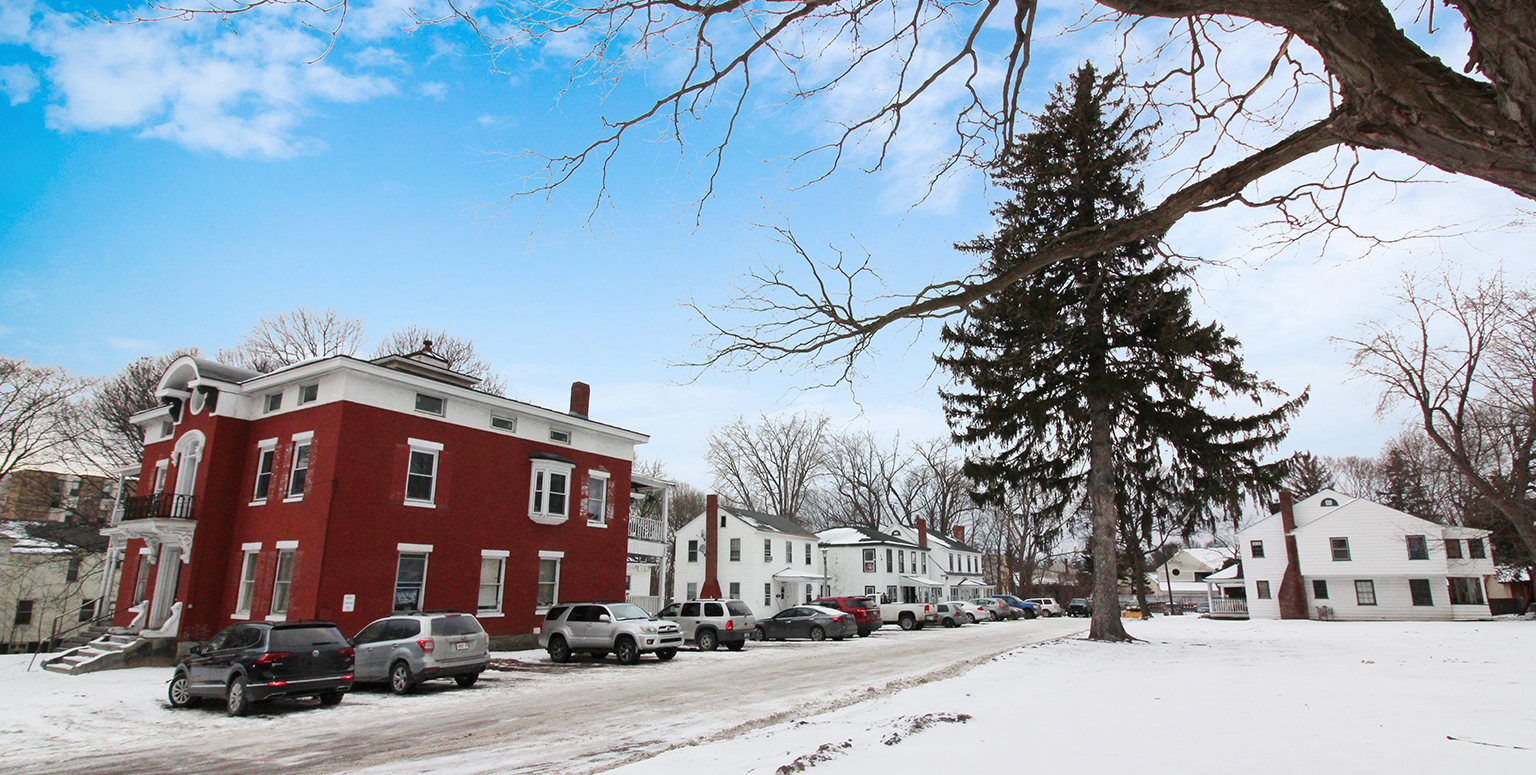 Multi-Family January-December 2021
Median Sale Price:
Units Sold:
Newly Listed:
Days on Market:
$430,000 22.9%
244 48.8%
303 41.6%
60 -31%
In northwest Vermont, the strong investor market is driven by low-interest mortgage rates and solid equity positions in existing properties for owners. The number of investment properties coming on the market grew by more than 40% fueling a 49% increase in the number of units sold. Although the median price rose to $430,000, investment properties offer affordable opportunities for owners who plan to occupy the property and offset their housing costs with rental income.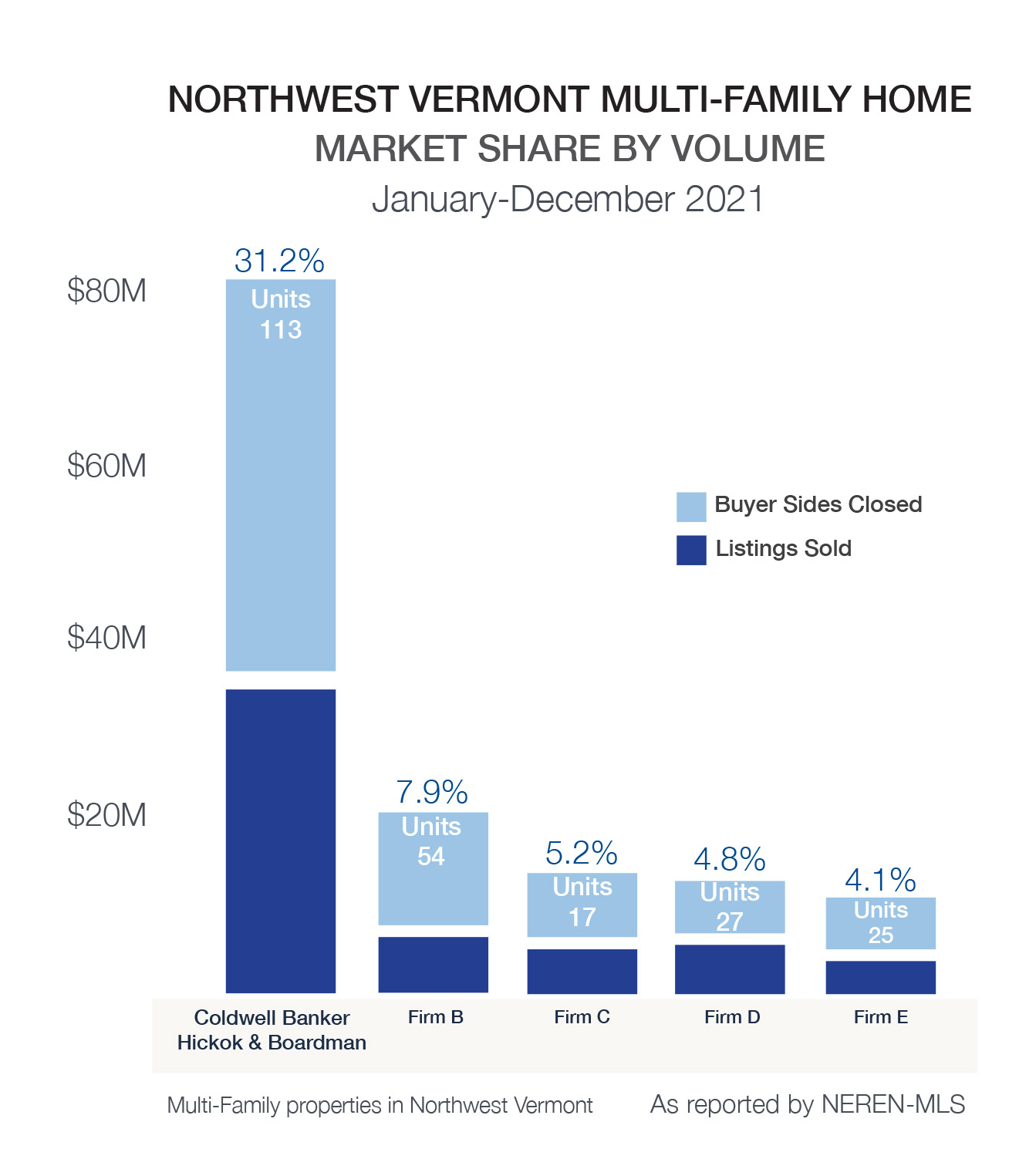 The rental vacancy rate has been reported at 0.8%, and while rental rates increased only modestly during the pandemic, rates are projected to go up locally and nationally in 2022 and beyond. Many would-be home buyers are opting to stay put in their rentals after unsuccessfully writing multiple offers for purchases.
Some would be first time buyers, struggling with price appreciation and the competitive market, are staying put in rentals providing demand for area landlords. With local businesses hiring more new employees, the demand on the rental market doesn't look to ease up. Price appreciation, demand for rentals, and a lack of new rental properties coming to market will continue to add to the desirability of owning multi-family properties.
| | MEDIAN SALE PRICE | VS 2020 | UNITS SOLD | VS 2020 | NEWLY LISTED | VS 2020 | DAYS ON MARKET |
| --- | --- | --- | --- | --- | --- | --- | --- |
| Chittenden County | $480,000 | 15.00% | $176 | 63.00% | 221 | 60.10% | 44 |
| Addison County | $367,500 | 47.00% | $20 | 33.30% | 25 | 25.00% | 61 |
| Franklin County | $231,150 | 0.60% | $42 | 5.00% | 53 | 3.90% | 86 |
| Grand Isle County | $96,250 | -46.50% | $6 | 500.00% | 4 | -20.00% | 349 |