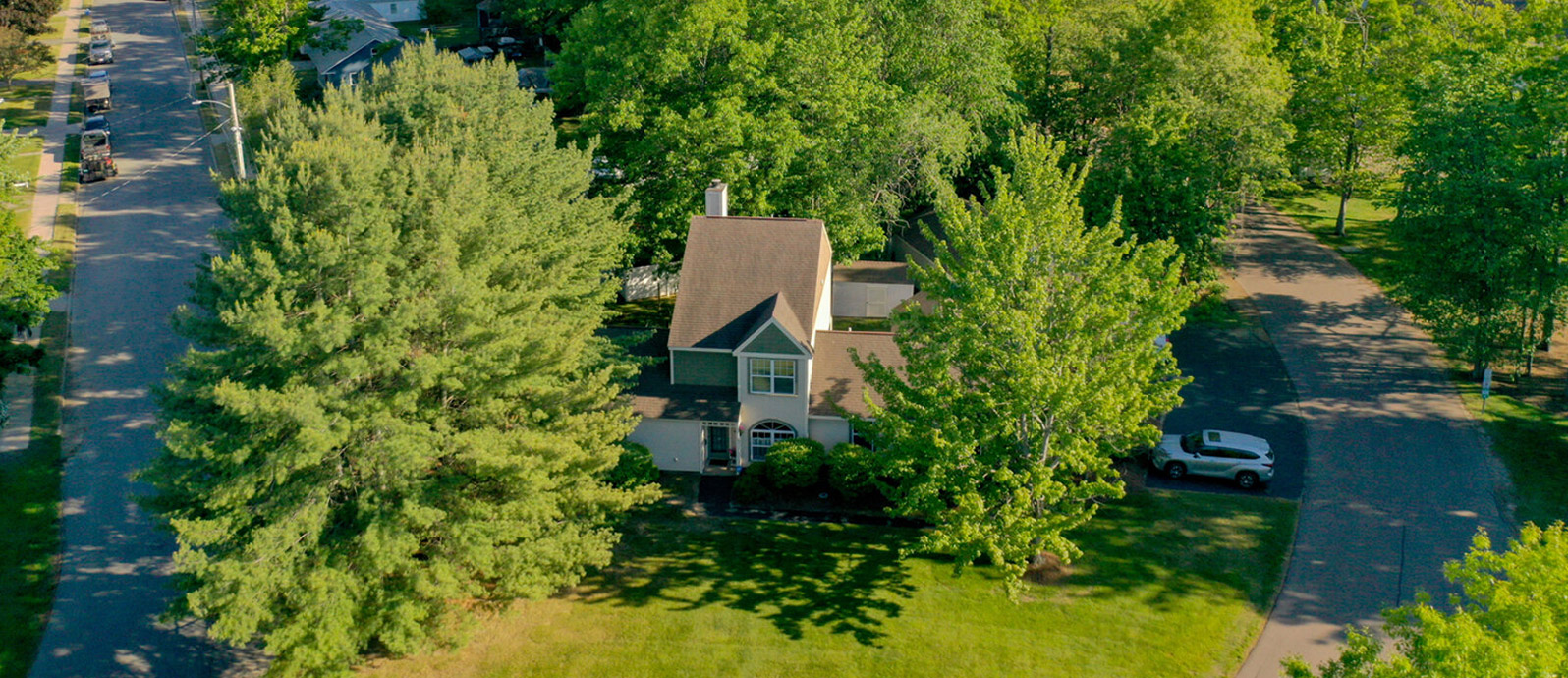 Multi-Family January-June 2021
Median Sale Price:
Units Sold:
Newly Listed:
Days on Market:
$415,500 18.70%
106 100%
166 127.4%
54 -42.6%
In northwest Vermont, the strong investor market was driven by low-interest mortgage rates and solid equity positions in existing properties for owners. The number of investment properties coming on the market grew by 127% resulting in double the number of properties sold over the same period last year.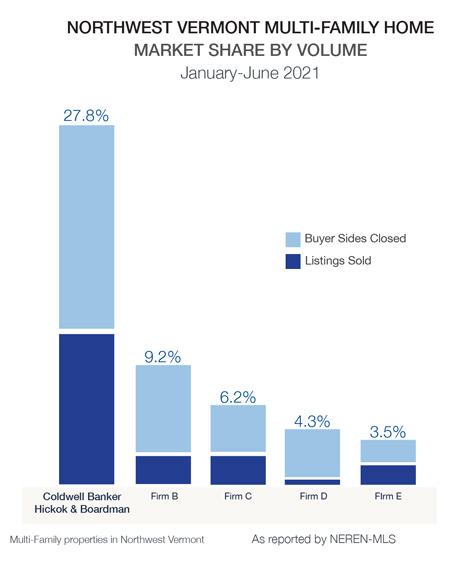 Many would-be buyers are staying put or returning to the rental market after unsuccessfully writing multiple offers for purchases. As local businesses turn back to hiring and recover from the global pandemic, new employees struggle to find affordable housing options in the area. The vacancy rates remain the lowest in 6 years, at just over 1%. If demand, as expected, remains high for rental housing, the desirability of owning multi-family properties will continue.
Owner-occupied properties offer the opportunity for homebuyers to offset their housing costs with rental income – improving affordability.
| | SALE PRICE MEDIAN | VS 2020 | UNITS SOLD | VS 2020 | NEWLY LISTED | VS 2020 | DAYS ON MARKET |
| --- | --- | --- | --- | --- | --- | --- | --- |
| Chittenden County | $454,000 | 9.7% | 77 | 114% | 123 | 186.1% | 36 |
| Addison County | $405,000 | 103.0% | 7 | 75% | 11 | 57.1% | 67 |
| Franklin County | $226,300 | 30.8% | 21 | 62% | 29 | 31.8% | 118 |
| Grand Isle County | $66,000 | N/A | 1 | N/A | 3 | 20000.0% | 0 |