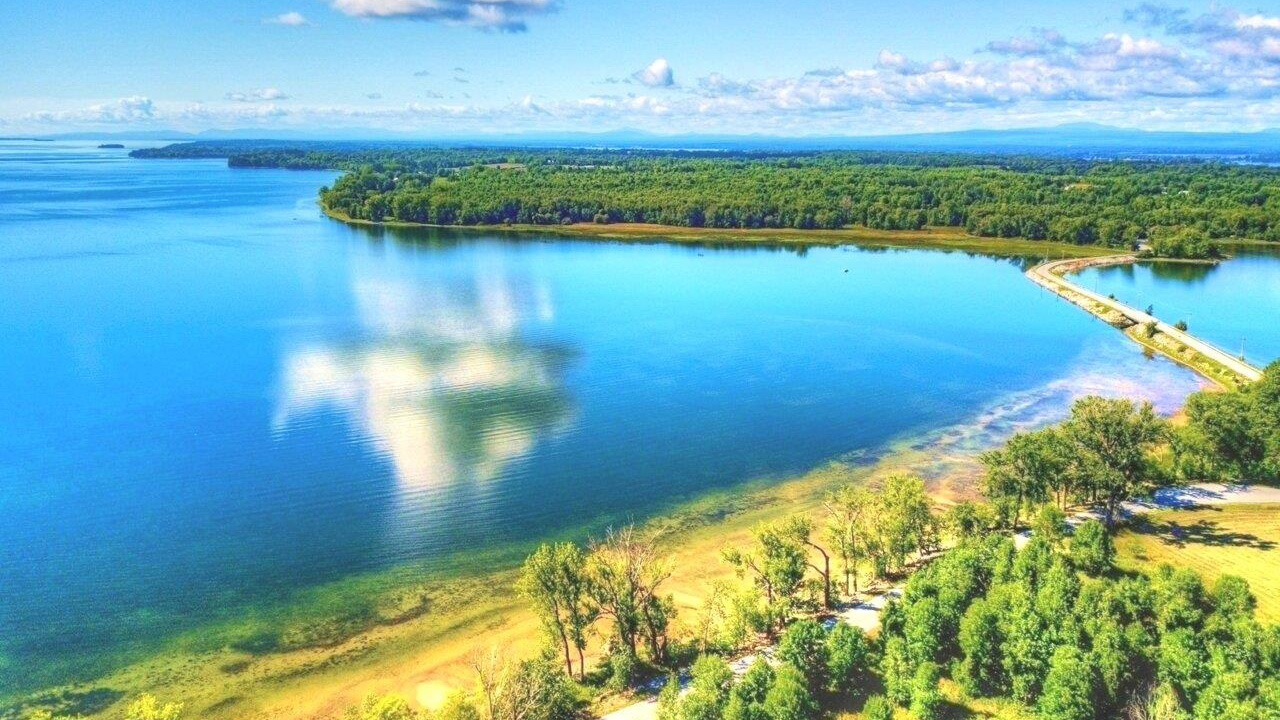 Single-Family January-June 2023
Median Sale Price:
Average Sale Price:
Units Sold:
Newly Listed:
Days on Market:
$394,000 +13.7%
$517,868 +23.5%
38 -28.3%
67 -20.2%
27 +47.1%
Condos January-June 2023
Median Sale Price:
Average Sale Price:
Units Sold:
Newly Listed:
Days on Market:
$425,000 n/a
$425,000 n/a
1 n/a
1 -80.0%
7 n/a
The Grand Isle real estate market has bounced back after a slow start to 2023. While new listings of single family homes coming on the market dropped by 20% over the same period last year, the 1st quarter of the year was down 57%. Still, this limited the options available for buyers as the spring and summer season approached.
The median sale price of $394,000 is a 14% increase year-over-year, indicating continued strong demand in this segment of the market. With homes selling quickly in this area – the average number of days on the market is just 27 days – it appears that buyers are ready, willing, and able to make a move when the right home becomes available.
The results of the first half primarily reflect the seasonality of Grand Isle County's real estate market – which is heavily influenced by sales of lakefront homes. Notably, only 1 condominium sale was reported in this period.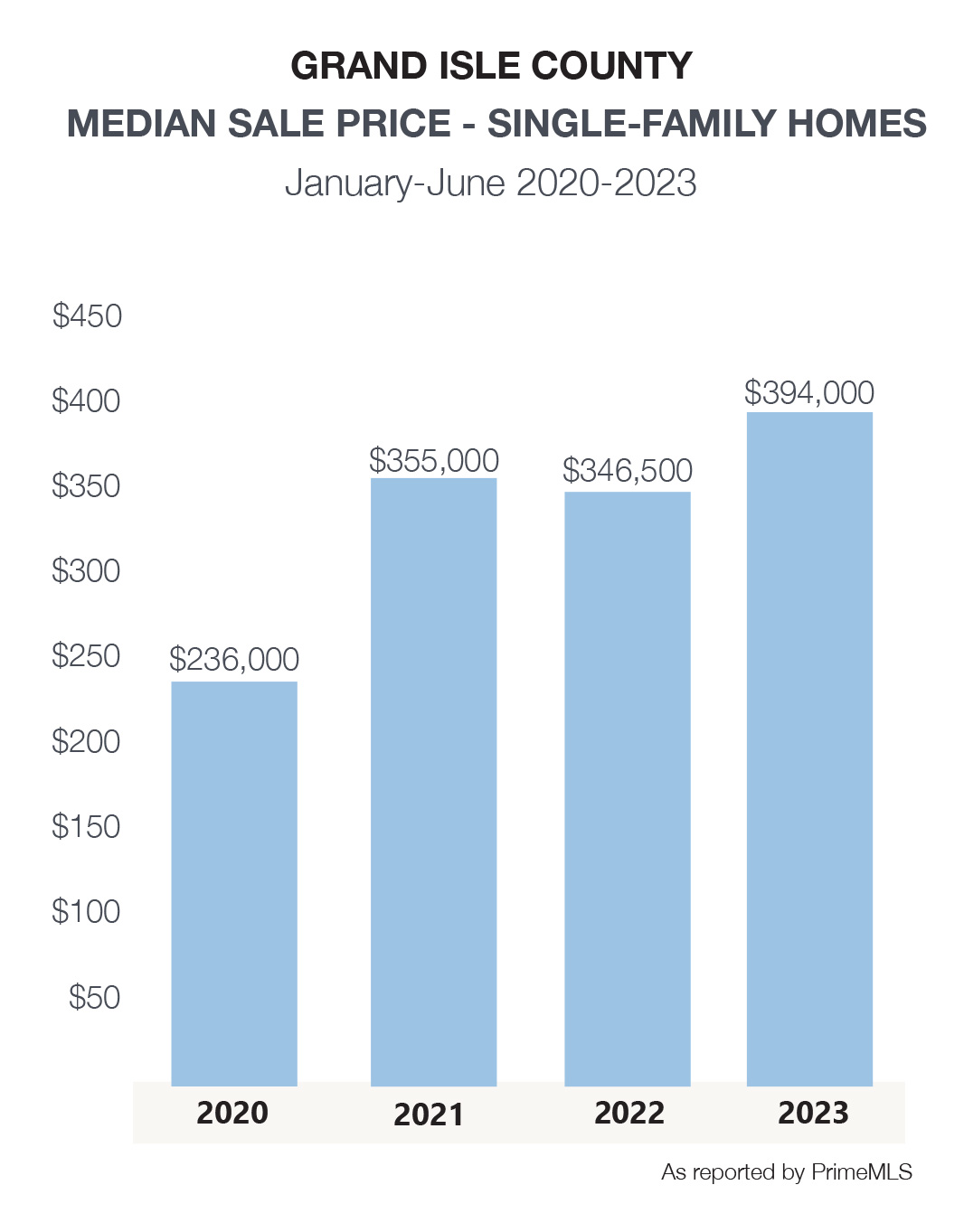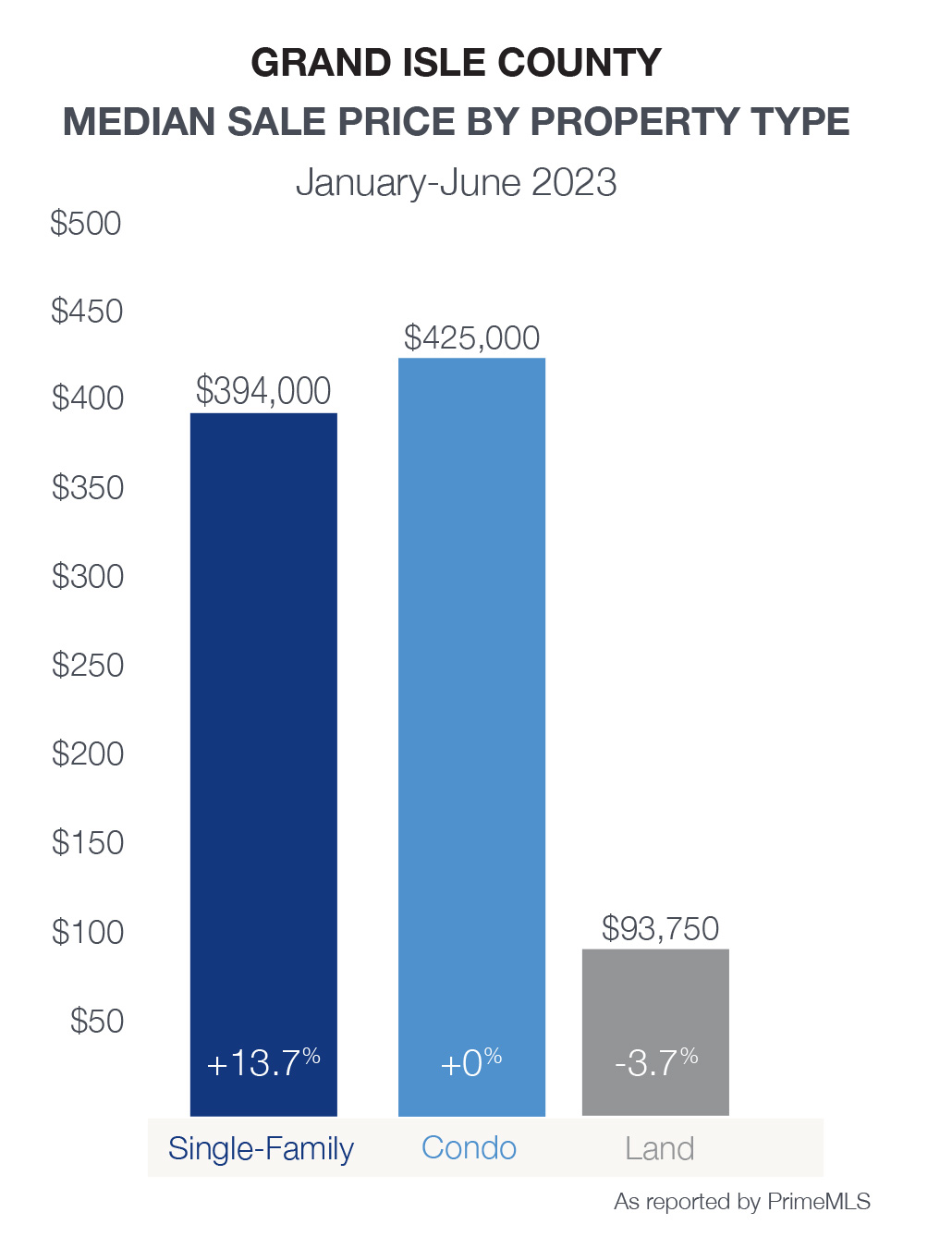 | | MEDIAN SALE PRICE | VS 2022 | UNITS SOLD | VS 2022 | NEWLY LISTED | VS 2022 | DAYS ON MARKET |
| --- | --- | --- | --- | --- | --- | --- | --- |
| Grand Isle County Single-Family | $394,000 | 13.7% | 38 | -28.3% | 67 | -20.2% | 27 |
| Alburgh | $265,000 | 2.3% | 13 | -43.5% | 25 | -7.4% | 27 |
| Grand Isle | $400,000 | -2.4% | 9 | 0.0% | 16 | -5.9% | 31 |
| Isle La Motte | $672,500 | 110.2% | 4 | -20.0% | 9 | -30.8% | 52 |
| North Hero | $420,000 | -5.6% | 6 | -45.5% | 8 | -52.9% | 16 |
| South Hero | $635,000 | -9.3% | 6 | 20.0% | 9 | -10.0% | 16 |