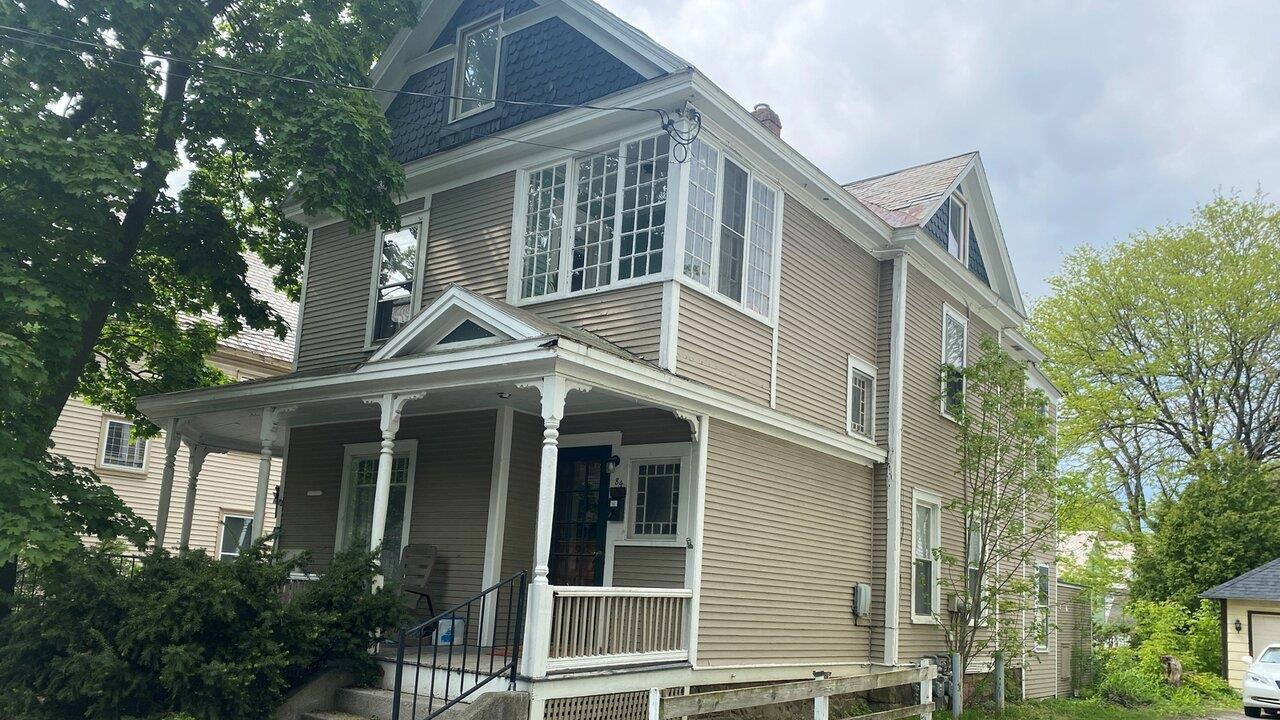 Single-Family January-June 2023
Median Sale Price:
Units Sold:
Newly Listed:
Days on Market:
$507,500 2.6%
50 -52.8%
76 -48.5%
48 -2.0%
The multi-family market continues to provide owners with solid and predictable investment opportunities. In Northwest Vermont, the median price grew a modest 2.6% while posting a 45% gain since 2020. Despite the increase in mortgage interest rates over the past year, demand remains strong for Burlington and Chittenden County properties. In Chittenden County, where 70% of the multi- family sales closed, the median price jumped 10% over the same time last year.
These properties are a desirable property class in large part due to low vacancy rates, rising rents, steady appreciation, tax benefits, and a hedge against stock market fluctuations. Owners may be holding onto properties as they perceive a lack of alternative investment options and don't want to give up their pre-2022, low mortgage rates. The 53% decline in sales is a direct correlation to lack of inventory versus demand. Well-located and well-maintained properties, as usual, continue to draw the most interest, selling quickly, in many cases at or above list price.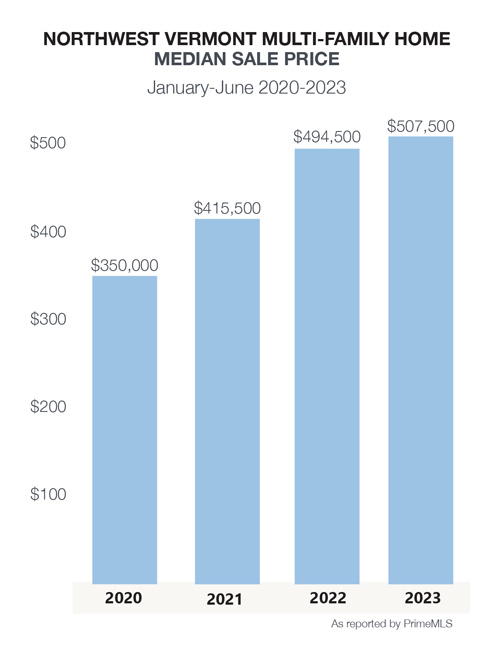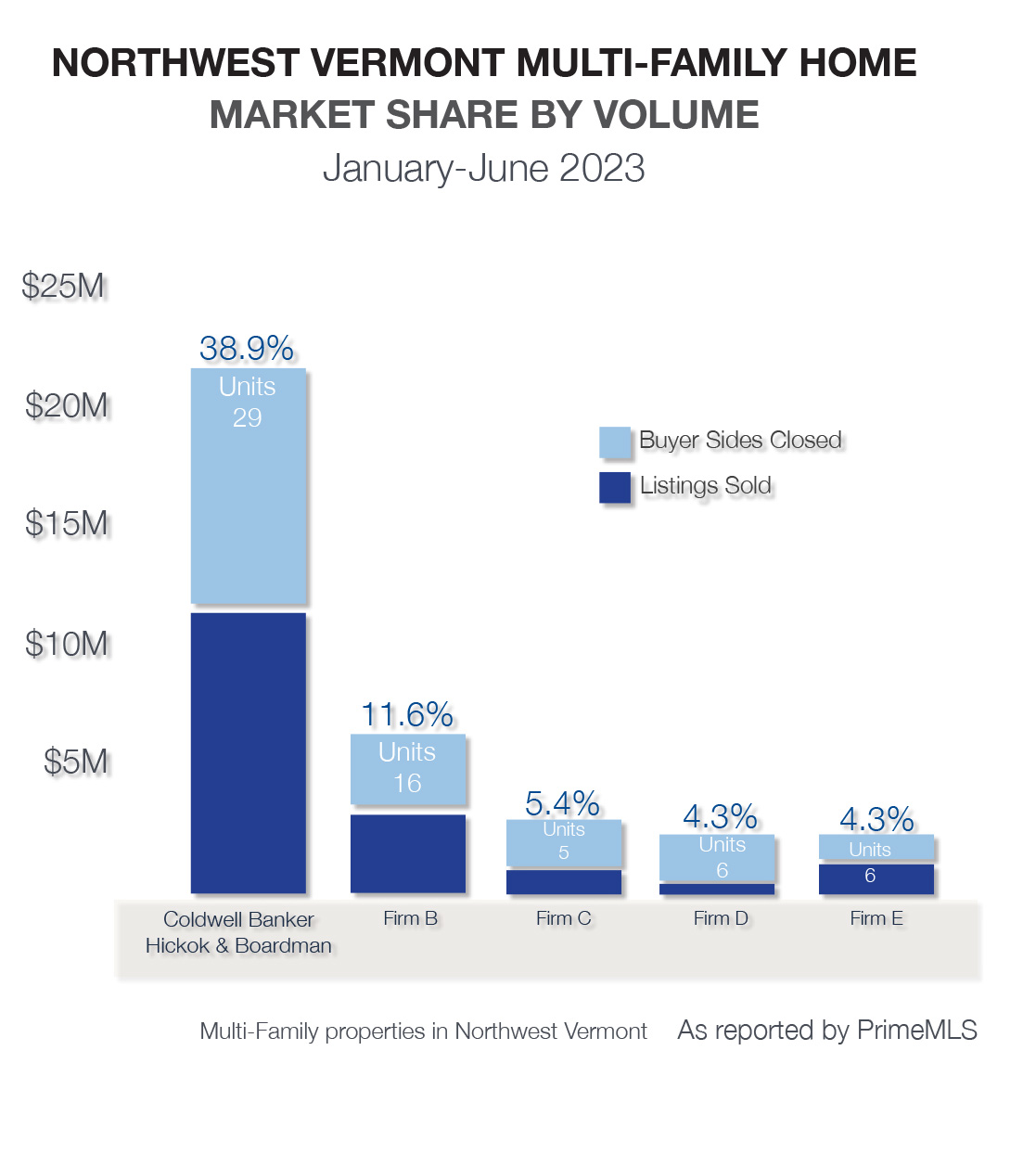 | | MEDIAN SALE PRICE | VS 2022 | UNITS SOLD | VS 2022 | NEWLY LISTED | VS 2022 | DAYS ON MARKET | VS 2022 |
| --- | --- | --- | --- | --- | --- | --- | --- | --- |
| Chittenden County | $575,000 | 10.1% | 35 | -57.3% | 52 | -51.9% | 35 | -12.5% |
| Addison County | $286,000 | -32.7% | 7 | 40.0% | 8 | -46.7% | 113 | 79.4% |
| Franklin County | $287,500 | -3.2% | 8 | -55.6% | 15 | -16.7% | 47 | -44.1% |