MARKET INSIGHTS
The county's vacancy rate is 2.8%, significantly below the national average.
Rents have increased 3.1% annually since 2001.
---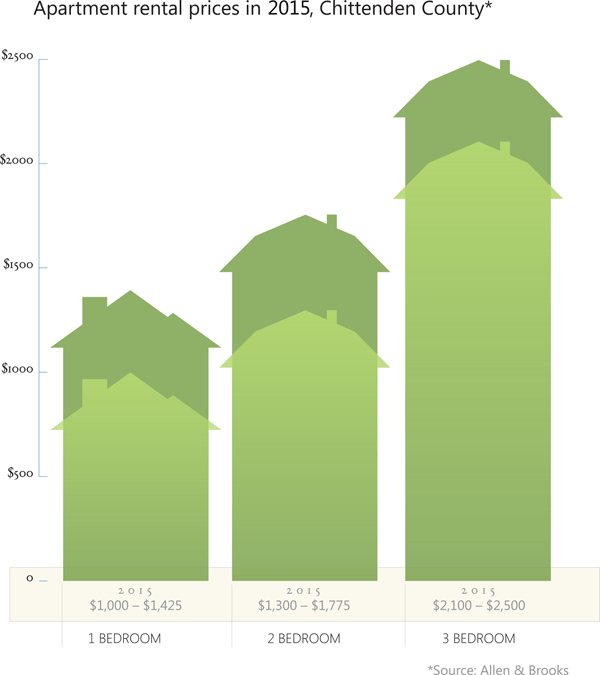 ---
Apartment hunting in Northwest Vermont is often a competitive endeavor, given an extremely low vacancy rate and increasing demand from a diverse professional workforce.
The Vacancy Rate Is Easing
The vacancy rate stood at 2.8% in June, compared with a two-decade average of 1.4%, according to real estate consulting firm Allen & Brooks. The region's vacancy rate has eased this year due to a boost of new apartment construction, such as Finney Crossing in Williston and Riverrun Luxury Apartments in Winooski.
The Vacancy Rate's Impact on Renters
The higher vacancy rate is allowing renters to take more time when assessing and deciding on which property to lease, although all available units are still finding tenants, Allen & Brooks noted. The county's vacancy rate, while not as low as in the past, is still well below the national average of 4.1%.
Local Hiring
Local employers such as the UVM Medical Center and Keurig Green Mountain are hiring, with many of the professionals opting to rent before buying. As the economy continues to improve, Coldwell Banker Hickok & Boardman Realty believes more renters will decide to buy homes, which could lead to an even higher vacancy rate.
Competitive Rents
In the meantime, rents continue to be competitive in Chittenden County. The average monthly rent has increased 3.1% annually since 2002, Allen & Brooks found. Wages for some workers haven't matched that pace, which has caused affordability issues. Residents in Burlington are spending about 44% of income on housing, a level that's considered unaffordable, according to a report published by the city last year.
Shifting Demand Among Neighborhoods
Some less expensive neighborhoods, such as Burlington's Old North End, are witnessing an increase in demand because they are more affordable than the Hill Section and other Burlington neighborhoods, Allen & Brooks notes. Some renters are looking for apartments in newly constructed buildings, such as the Packard Lofts in the Old North End, because of the convenience of living in a newly built home with amenities.
---
Because our rental expert has extensive contacts with landlords, Realtors and associations, Coldwell Banker Hickok & Boardman Realty is well positioned to help clients find the most recent properties on the market.
Contact Our Rental Specialist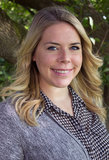 Stephanie Aubert
(802) 503-1150
rentals@hickokandboardman.com