| Single Family | | | | |
| --- | --- | --- | --- | --- |
| Median Sale Price: | Average Sale Price: | Units Sold: | Newly Listed: | Days on Market: |
| $332,000 (+4.1%) | $371,886 (+5%) | 531 (-2.8%) | 854 (-5.7%) | 71 (-7.8%) |
| Condo | | | | |
| --- | --- | --- | --- | --- |
| Median Sale Price: | Average Sale Price: | Units Sold: | Newly Listed: | Days on Market: |
| $230,000 (-1.1%) | $261,287 (-0.7%) | 317 (+13.2%) | 463 (+23.1%) | 62 (-36.1%) |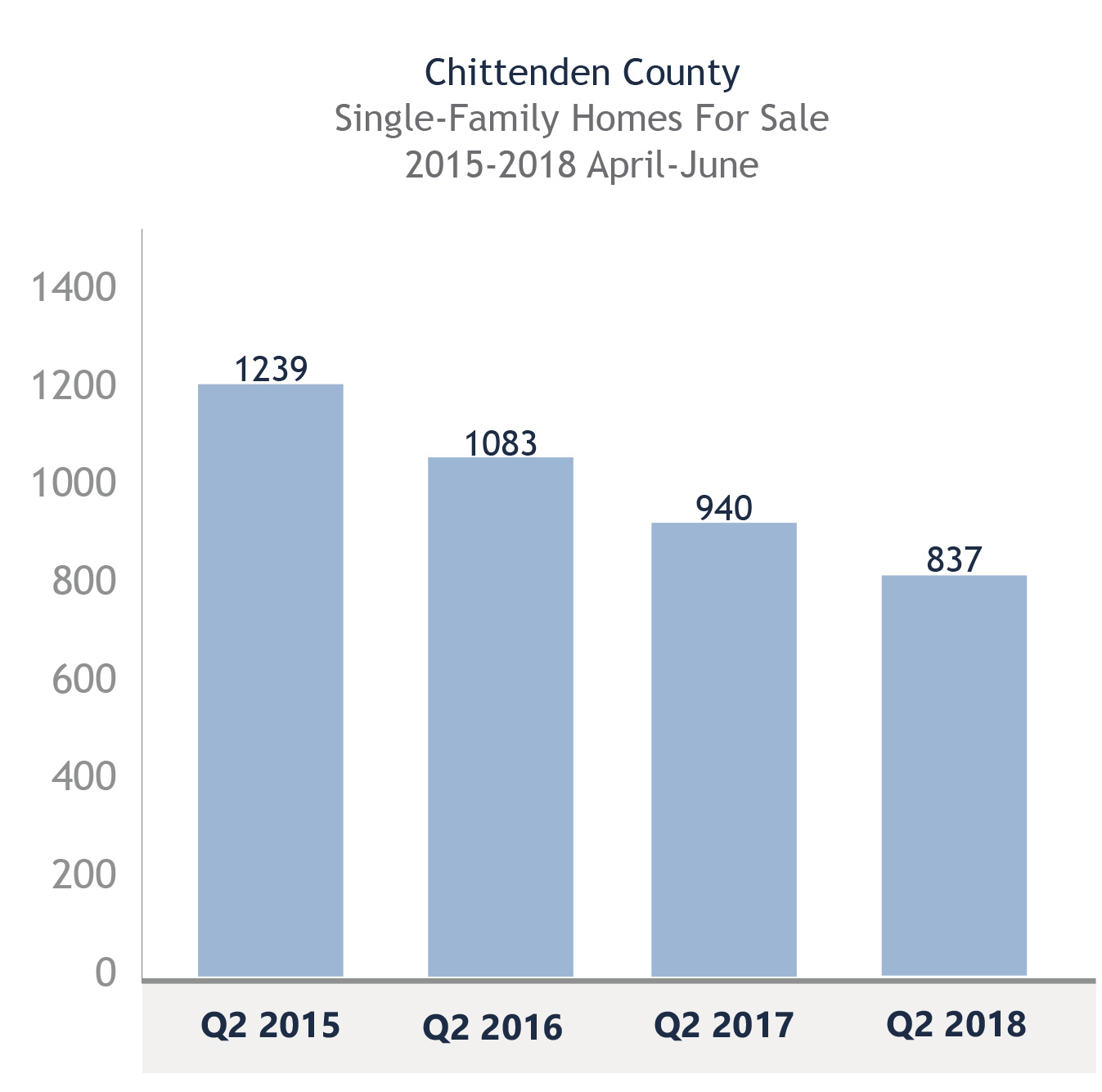 Chittenden County as a whole posted moderate increases in the median and average sales price of single-family homes with the continued decline in newly listed homes affecting the closed sales.  
A number of cities and towns had well above-average increases in pricing including Burlington, Charlotte, Richmond, and Westford. The city of Winooski is a bright spot, as homeowners are attracted to its lively downtown, affordability, and proximity to Interstate 89 or Burlington. In Shelburne, the single home market is recovering; posting healthy increases in listings and sold homes after a weak first half in 2017.
The condominium market in Chittenden County remains healthy with a 13% increase in sales and a 23% increase in new listings. This available inventory has kept pricing stable – except where new construction projects are driving the inventory such as in South Burlington and Williston – which posted a 21% and 7% increase in median sales price over the same period in 2017.