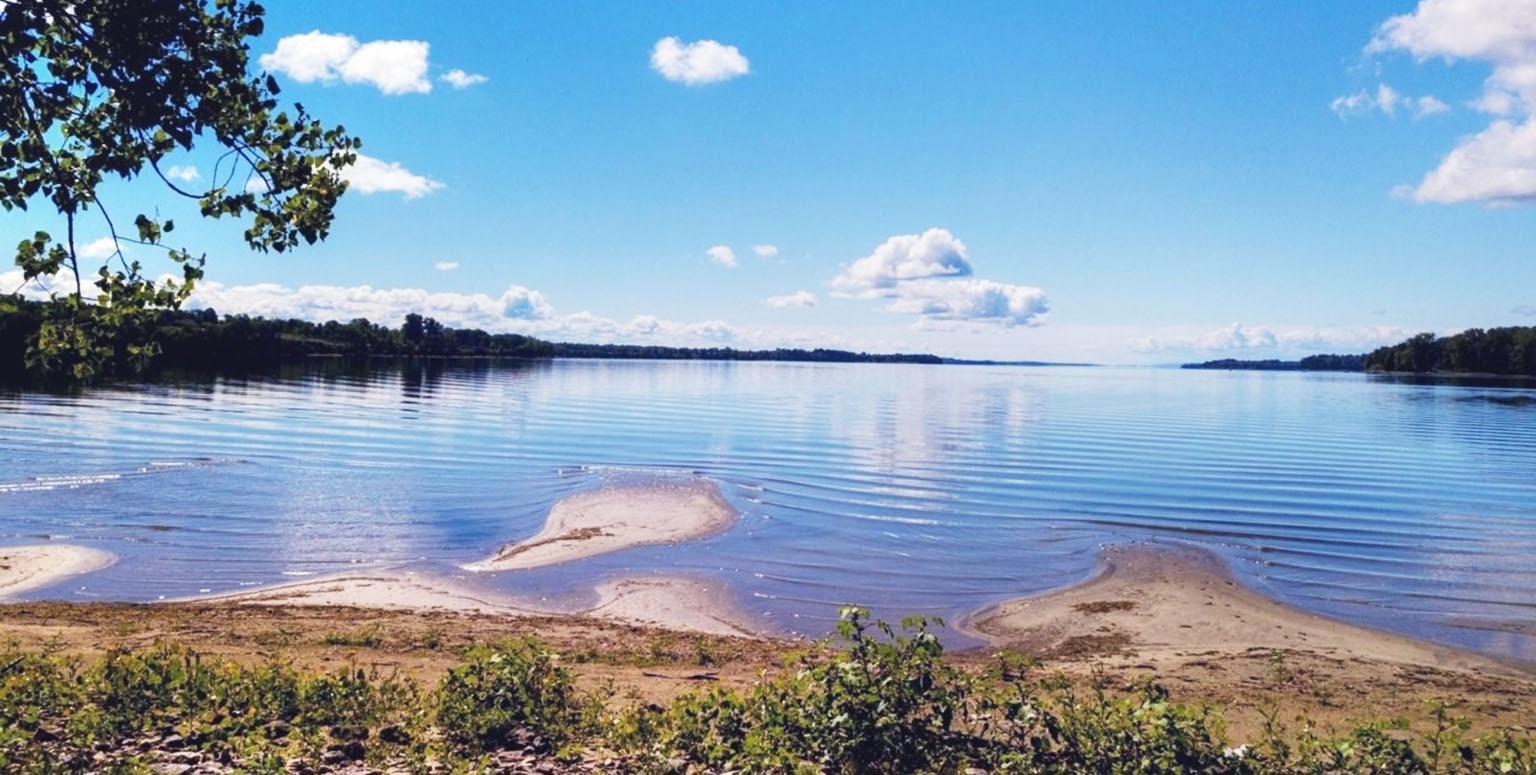 Single Family January-June 2022
Median Sale Price:
Average Sale Price:
Units Sold:
Newly Listed:
Days on Market:
$346,500 -2.4%
$419,411 +1.3%
53 -30.3%
84 -16.8%

51 -38.6%
Grand Isle County felt the impact of changing buying patterns throughout the pandemic when buyers were drawn to the beautiful landscape, lakefront property, and peaceful countryside. Some purchasers moved for retirement, others benefited from virtual employment, and some chose South Hero for its easy drive into Chittenden County.
53 single-family homes sold in the first half of 2022, a 30% decline from the records set in 2021. 84 new properties came to market, still a 16% decline from the prior year. The median sale price at $346,500, a slight decrease from 2021, may reflect changing product mix vs. stalling price appreciation.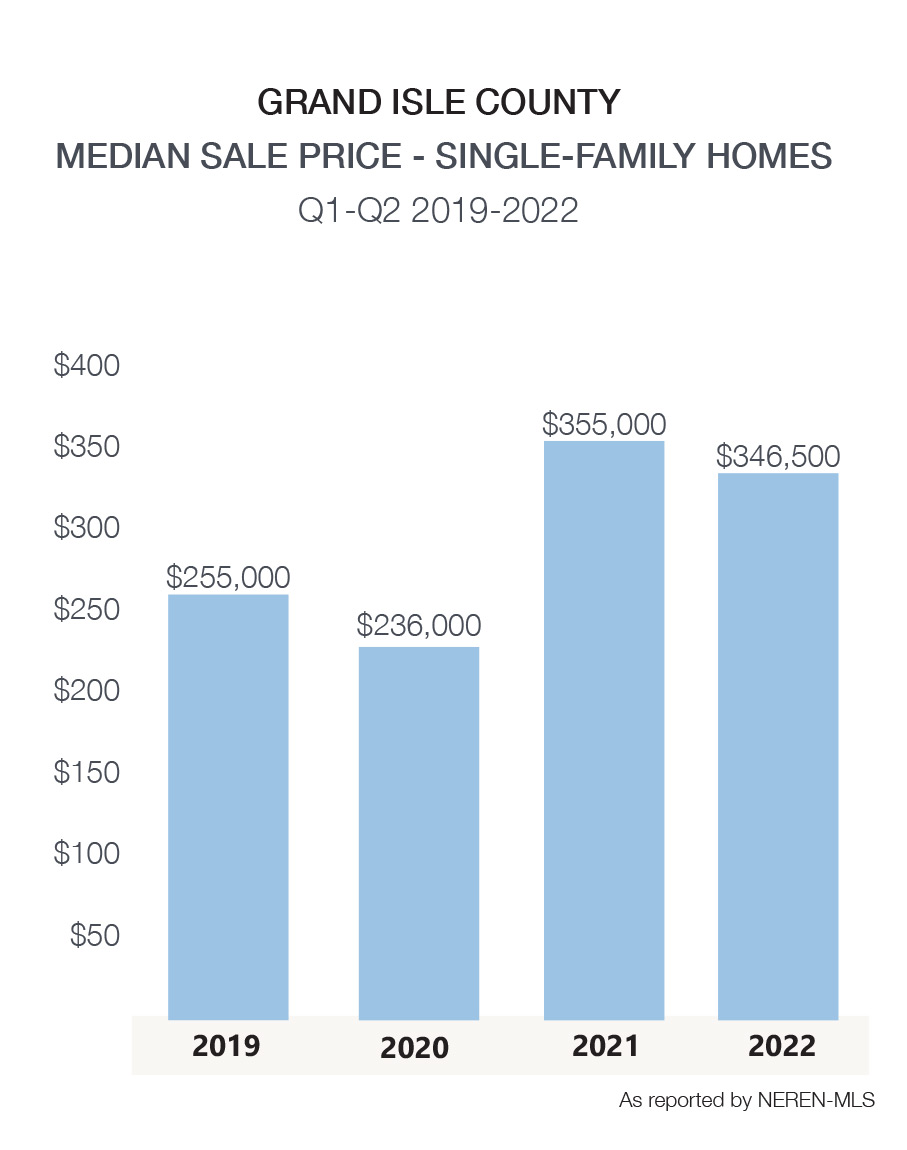 | | MEDIAN SALE PRICE | VS 2021 | UNITS SOLD | VS 2021 | NEWLY LISTED | VS 2021 | DAYS ON MARKET |
| --- | --- | --- | --- | --- | --- | --- | --- |
| Grand Isle County Single-Family | $346,500 | -2.4% | $53 | -30.3% | 84 | -16.8% | 51 |
| Alburgh | $259,000 | 4.7% | $23 | -17.9% | $27 | -20.6% | 77 |
| Grand Isle | $410,000 | 32.9% | $9 | -47.1% | $17 | -15.0% | 22 |
| Isle La Motte | $320,000 | -28.7% | 5 | 0.0% | 13 | 62.5% | 43 |
| North Hero | $445,000 | 10.9% | 11 | -38.9% | 17 | -19.1% | 19 |
| South Hero | $700,000 | 18.6% | 5 | -37.5% | 10 | -44.4% | 60 |