| Northwest Vermont | | | | |
| --- | --- | --- | --- | --- |
| Median Sale Price: | Average Sale Price: | Units Sold: | Newly Listed: | Days on Market: |
| $306,000 (-1.3%) | $371,786 (-17.1%) | 66 (-16.5%) | 126 (+26%) | 61 (-43.5%) |
| Chittenden County | | | | |
| --- | --- | --- | --- | --- |
| Median Sale Price: | Average Sale Price: | Units Sold: | Newly Listed: | Days on Market: |
| $390,000 (+2.7%) | $480,981 (-15.7%) | 43 (-17.3%) | 79 (+36.2%) | 55 (-35.3%) |
Newly listed investment properties posted a healthy increase over the same period in 2018 – the highest in the past 3 years. Still, demand is strong with no sign of letting up as properties are closing in less than 2 months from listing.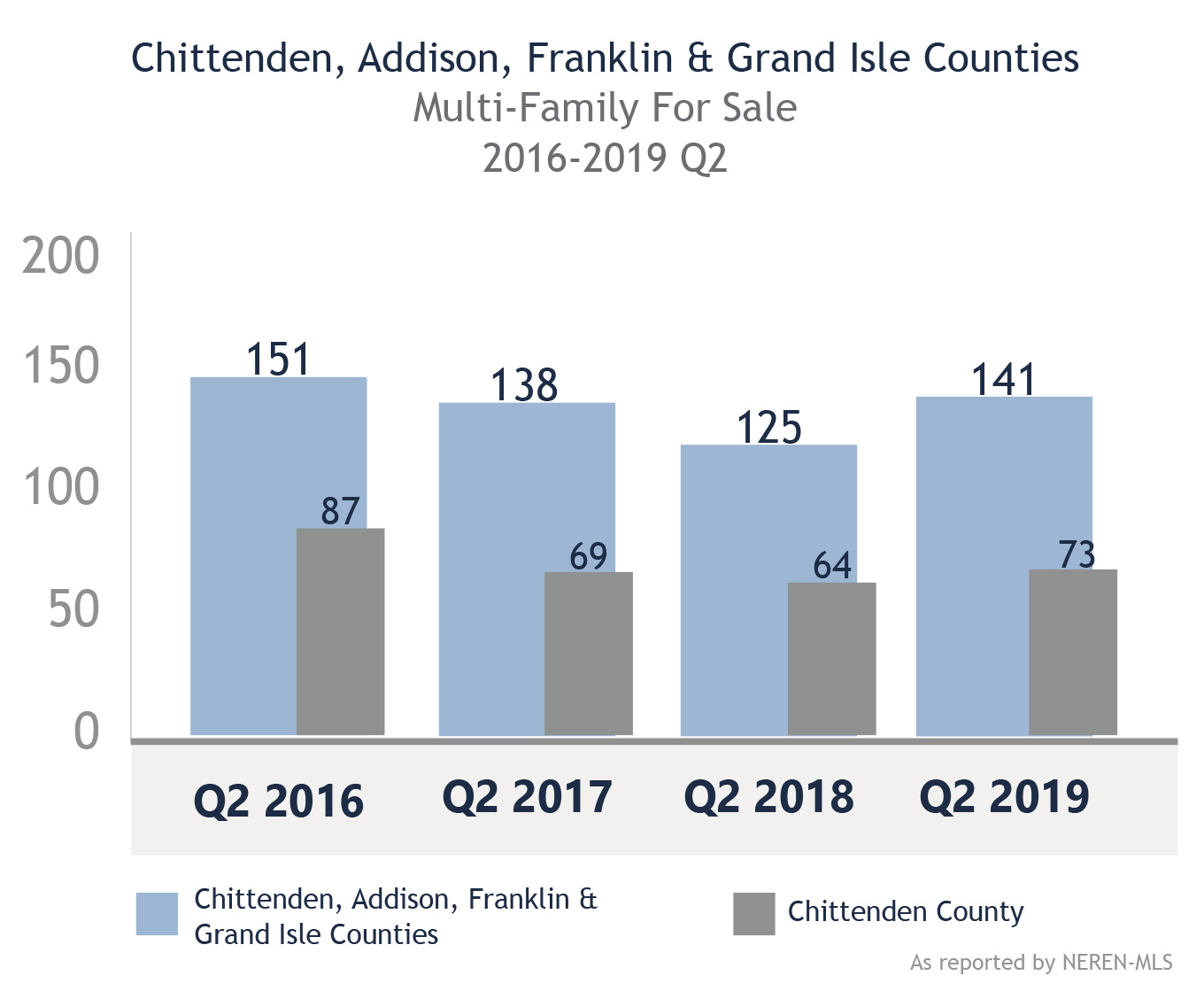 Long term investors, interested in realizing their gains, are opting to part with portions of their portfolios contributing to the uptick in inventory levels. If the supply of newly listed properties continues on this trajectory, we should see stabilization or growth in sales for the remainder of 2019.
Investors that are new to the market – or first-time buyers who may be challenged with affordability in Chittenden County, may want to consider multi-family properties in cities to the north and south, like Vergennes or St. Albans. "Owner – occupying" part of the property while a tenant contributes to your mortgage payment is a great way to achieve your dream of home ownership and to build equity.