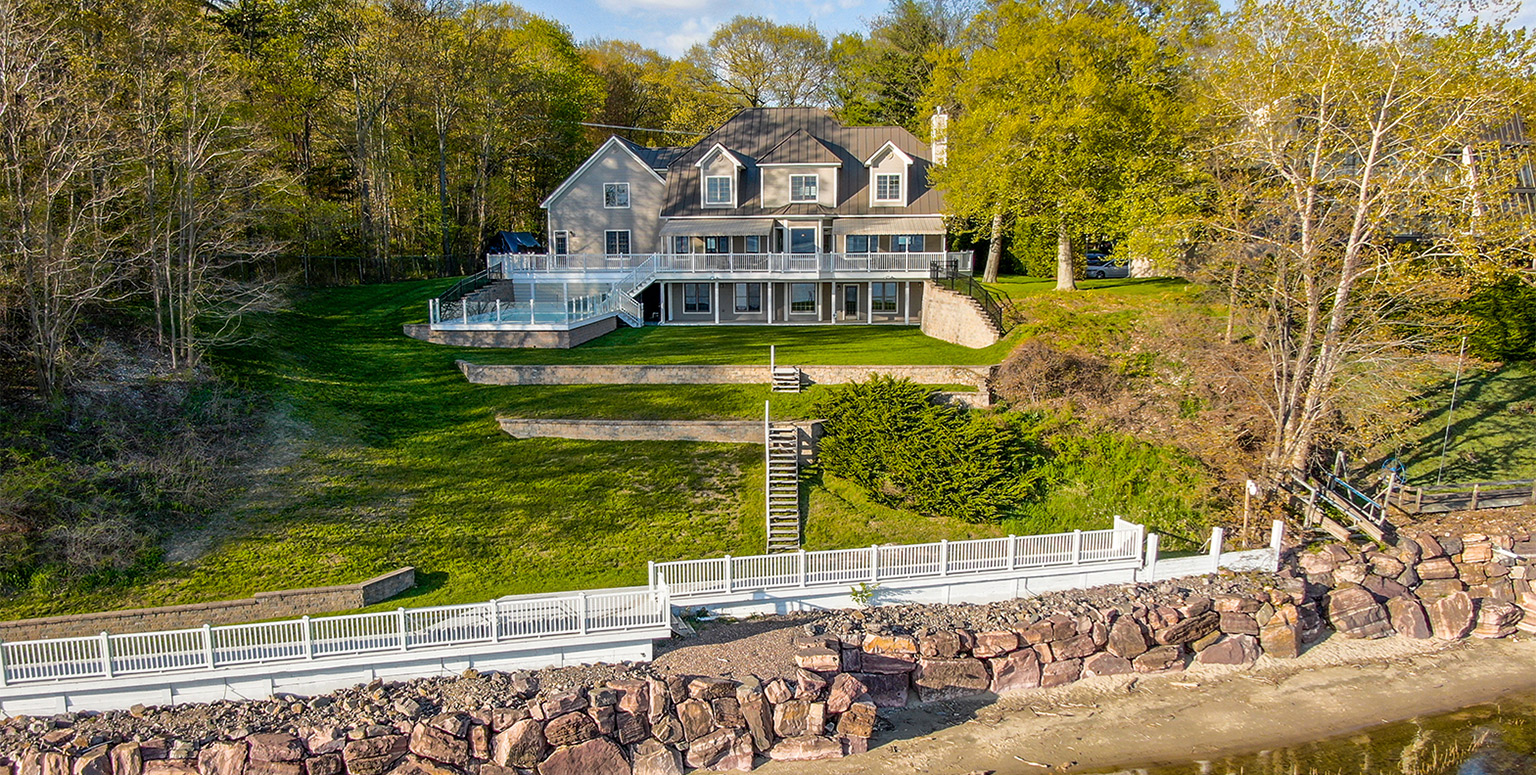 Northwest Vermont Luxury January-December 2021
Median Sale Price:
Average Sale Price:
Units Sold:
Newly Listed:
Days on Market:
$1,232,500 -1.4%
$1,588,542 10.5%
71 7.6%
59 -3.3%
59 -59.6%
Chittenden County Luxury January-December 2021
Median Sale Price:
Average Sale Price:
Units Sold:
Newly Listed:
Days on Market:
$1,250,000 -1.2%
$1,654,373 12.9%
55 22.2%
46 12.2%
59 -61.7%
High demand for luxury homes across the state and locally in northwest Vermont continues resulting in an increase of nearly 8% in units sold in 2021. Buyers from within Vermont sought views, flexible living space and high-end amenities while out-of-state buyers sought refuge from metro areas or properties to enjoy with their friends and families.
New listings coming to market in the first half of 2021 were very strong as home sellers recognized the opportunity to right size their life or capitalize on their strong equity position. Demand remained strong all year as buyers waiting for the perfect home to hit the market, snapped up properties across the region, with the average number of days from listing to close at just under 2 months. Chittenden County posted 76% of the luxury sales followed by Addison County. We have provided the 2021 luxury sales by county and highlighted some of the top towns as well.
Internationally, Coldwell Banker agents transact nearly $168 million in daily luxury sales. Locally, our agents represented 1 in 3 clients closing on a luxury sale in 2021. Our skilled agents and our marketing, including best in class domestic and global listing syndication and prestigious publications, are a remarkable force in the arena of high-end real estate.
*Our luxury property recap includes single family homes and condominiums that have sold for $1.0 million or more across northwest Vermont. This reflects a change from prior reports where we included sales of $850,000 or more in the luxury category. Franklin County recorded no residential sales above $1,000,000 in 2021.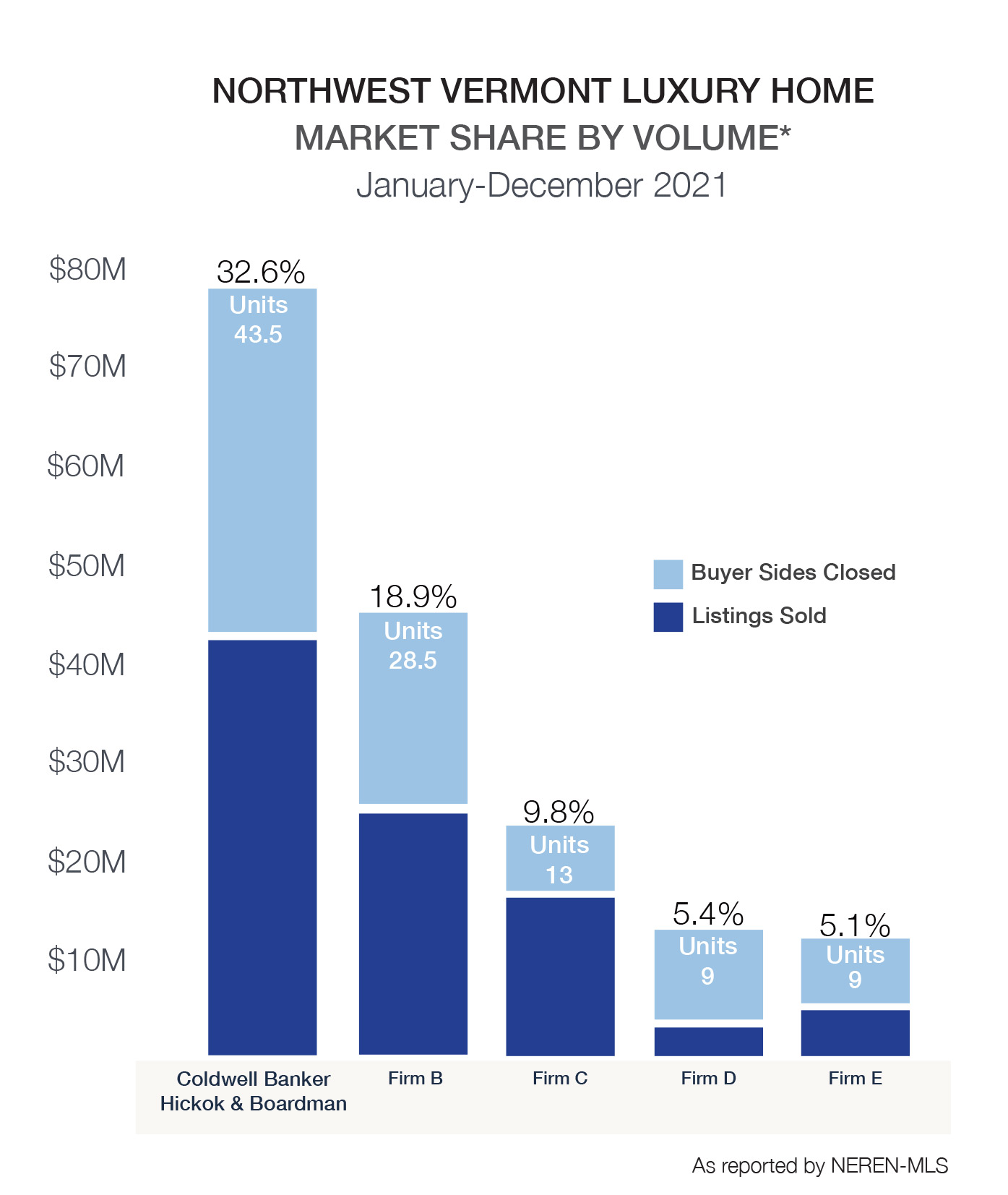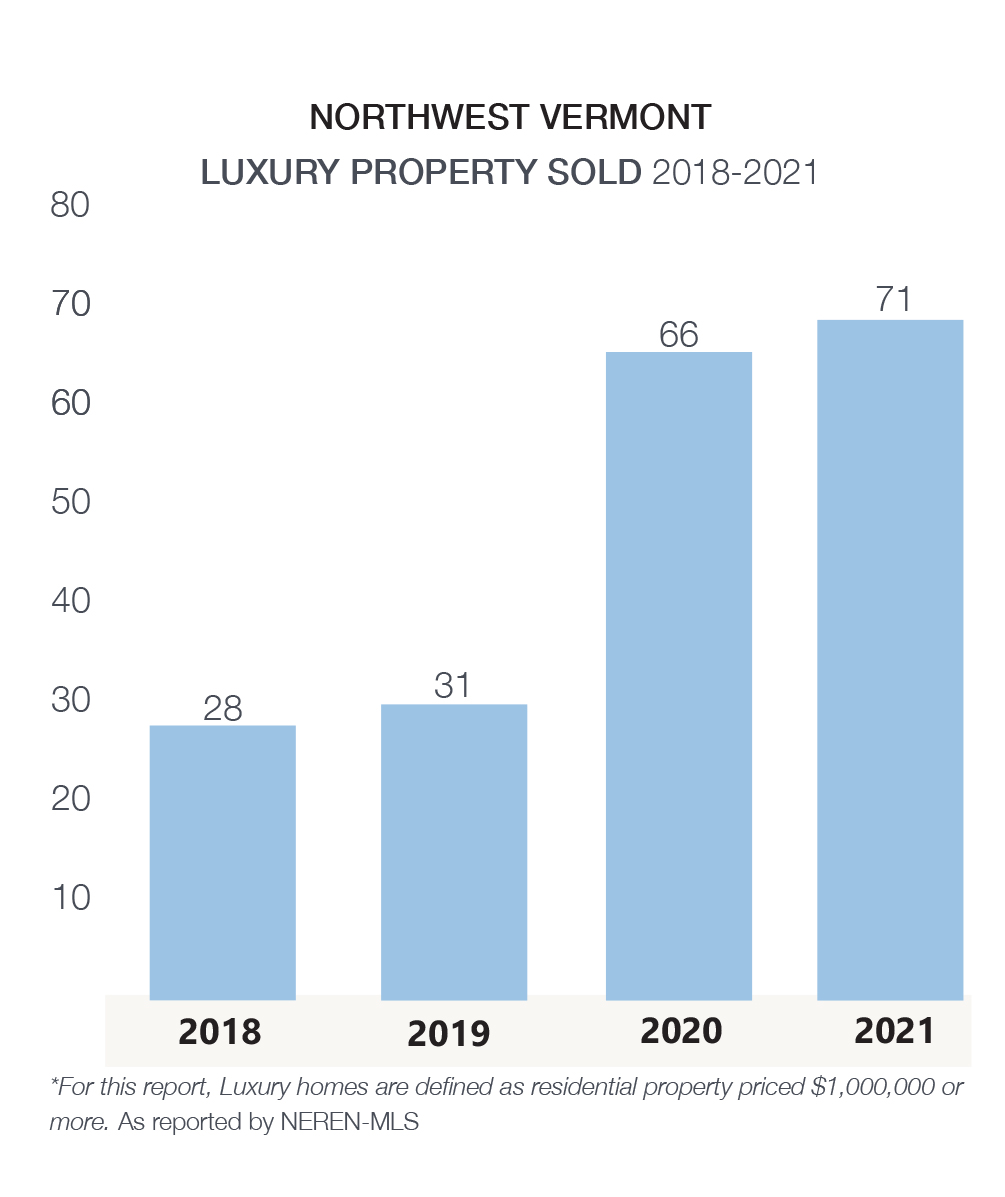 County/
Towns
Units
Closed
Median
Sale Price
Average
Sale Price
Low
High
Addison
County
12
$1,212,500
$1,428,750
$1,001,000
$3,500,000
Addison
3
$1,225,000
$1,324,667
$1,200,000
$1,549,000
Cornwall
3
$1,495,000
$1,415,000
$1,250,000
$1,500,000
Chittenden
County
55
$1,250,000
$1,654,373
$1,000,000
$4,500,000
Burlington
13
$1,250,000
$1,668,692
$1,025,000
$3,750,000
Charlotte
7
$2,375,000
$2,371,429
$1,100,000
$4,500,000
Colchester
12
$1,574,500
$1,861,000
$1,000,000
$3,550,000
Shelburne
14
$1,241,250
$1,414,500
$1,000,500
$3,090,000
South Burlington
4
$1,150,000
$1,255,625
$1,147,500
$1,575,000
Grand Isle
County
4
$1,111,000
$1,654,373
$1,050,000
$1,379,000